Shrub and Tree Trimming in Macomb County, Michigan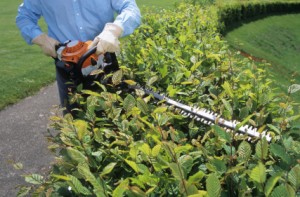 Let Sherwood Landscape Construction L.L.C. care for your investment. From power shrub trimming to precise tree and shrub pruning, we have experienced professionals that can keep your yard looking beautiful. We can tailor a custom care plan that suits the needs of your particular property, with you being assured that the job will be done the right way and in a timely manner. Call today for a free estimate.
Annual Flower Beds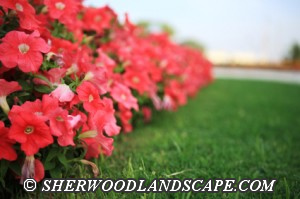 There's no better way to add a splash of color than to keep your annual flower beds packed with flowers. Let us help you select the right plantings for the area being planted, pick your color(s), then leave the rest to us. We purchase all of our annuals from experienced, well known local growers – we know we are installing quality plants and also at the same time supporting local business. At the end of the season we can remove and dispose of the annuals and plant Mums your choice of color(s). This will maintain color in your landscape well past the first frost. Call now to see what we can do for you.
Need help with shrub and tree trimming in Macomb County?
Are you a homeowner in Macomb County, Michigan looking for shrub and tree trimming services, or help with your flower beds? Call us today for a free in home estimate.
Sherwood Landscape Construction: (586)752-2200