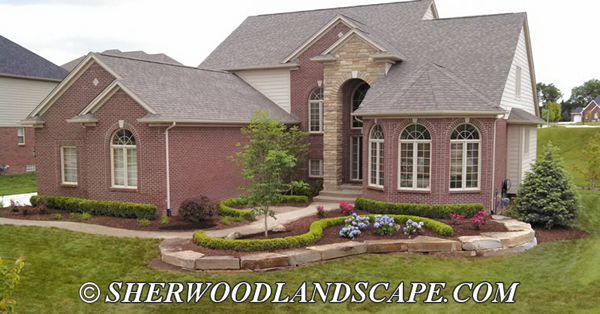 Hiring a Professional Landscaper in Oakland County
Doing your own landscaping can be an overwhelming task. We all want that beautiful outdoor oasis, but it can be difficult to find the time. So, what should you do if you want that gorgeous landscape without spending your entire summer working on it?
Homeowners can save time by hiring an Oakland County professional landscaper! Hiring a professional can actually save you money since a professional landscaper will design a landscape that requires less maintenance.
For some homeowners, hiring a professional landscaper may be a new experience . If you have never hired a landscaping company, how do you know what to look for and what questions to ask?
Look For Years of Experience and Word of Mouth
For every professional landscaper who succeeds, there are dozens more who have failed. To find a dependable and trustworthy company, seek those that have experience, survived, and thrived. Consider how long the landscaping company has been in business. Be careful of newer companies that do not have that much experience. Unfortunately, younger landscapers don't understand the growth habits of landscape plants. They don't take in consideration the full maturity of landscape plant sizes, thus causing the homeowner an extra financial expense.
A professional landscaper will know what types of plants to place in your yard. The years of experience and knowledge that a professional landscaper has is an invaluable service to the homeowner.
Have they installed landscaping in the Oakland County area that you could drive by and look at? Ask if they have a website with an online portfolio. This will allow you to see their previous work and even provide ideas for your project. Take note of the quality as well as the aesthetics. Ask for several references, and don't be afraid to ask questions. The more research you do, the more informed you will be, and you will feel better about spending your hard-earned money.
There is nothing better than word of mouth. If friends, relatives, or people you trust had a good experience with a landscaping company, it is likely that you will as well. Just remember, you can't afford to waste time and expense on a landscaper without experience.
How Much Will the Work Cost, and what's included? / Get an Estimate
If you are thinking about hiring a professional landscaper, request a written estimate for the project. Make sure the estimate includes details of exactly what the landscaper will do as well as the exact cost.
New landscaping not only creates a gorgeous outdoor environment for you and your family, but it can also raise the value of your home. Make sure you are aware of what the landscaping company charges for every part of your project. Request a contract explaining exactly what work will take place. Make sure that the estimate is broke down to show the cost of each item, down to each flower, tree or shrub. This way if there is any misunderstanding at the end of the project, you will have something to refer back to.
A professional landscaper should provide a warranty for the work to be done. Of course , certain items will require the homeowner to take care of. For example, if there's a warranty on flowers, it will usually depend on whether or not they were watered on a regular basis. However, hardscape material such as patios or retaining walls might have longer warranties, in case they need to be repaired soon after installation.
Finally, all landscaping companies should be professional, providing a contract, that details the proposed project and method of payment.
Looking for a professional landscaper in Oakland Township, Michigan?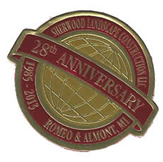 Hiring a Professional Landscaper in Oakland County
Sherwood Landscape is a Oakland County landscaping company that has been taking client's ideas from concept to completion for 28 years. For more information, call: 810-673-3144.
Hire a Professional Landscaper in Oakland County – Call 810-673-3144