Elevated Concrete Deck in Oakland Township, MI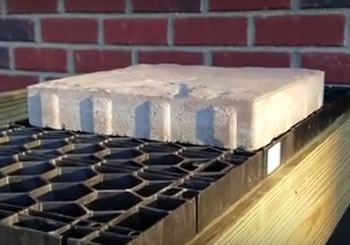 Elevated concrete deck. Here's a new concept. This home has daylight windows so. In order to do an elevated concrete deck, we are using an engineered deck plan where you have larger footings, heavy treated lumber, oversized beams, and joists so that we can do the elevated concrete deck and brick pavers.
For the beauty, elegance, maintenance-free lifestyle that brick pavers bring; for an elevated concrete deck done right, done to code, engineered to last and stand the test of time in Shelby Township, Washington Township, Oakland Township, and Macomb Township; give us a call at 810-673-3144.