Sherwood Landscape Construction did a backyard landscape design restoration in Shelby Twp., Michigan (Macomb County) which consisted of replacing a high maintenance deck with a brick paver patio.
Some people may think that elevation and grade concerns require a deck to be built. That is not always the case. Sherwood Landscape Construction can design brick paver patios at various heights and make sure your landscape design project is designed and installed properly and beautifully.
Not only do decks require maintenance but they have an expiration date. After time, decks deteriorate. Brick pavers last a lifetime. Having Sherwood Landscape Construction design and build a beautiful brick paver patio for your backyard can add value and beauty to your home that stands the test of time.
Shelby Township Backyard Restoration Landscape Design / Brick Paver Project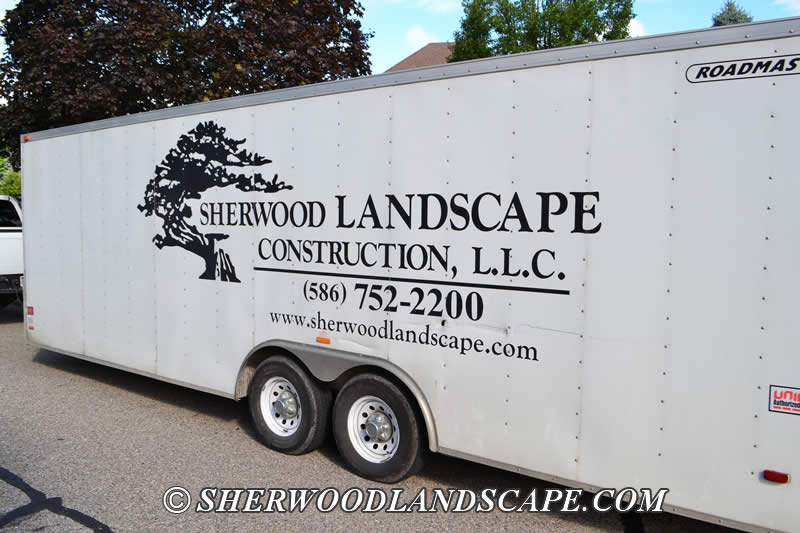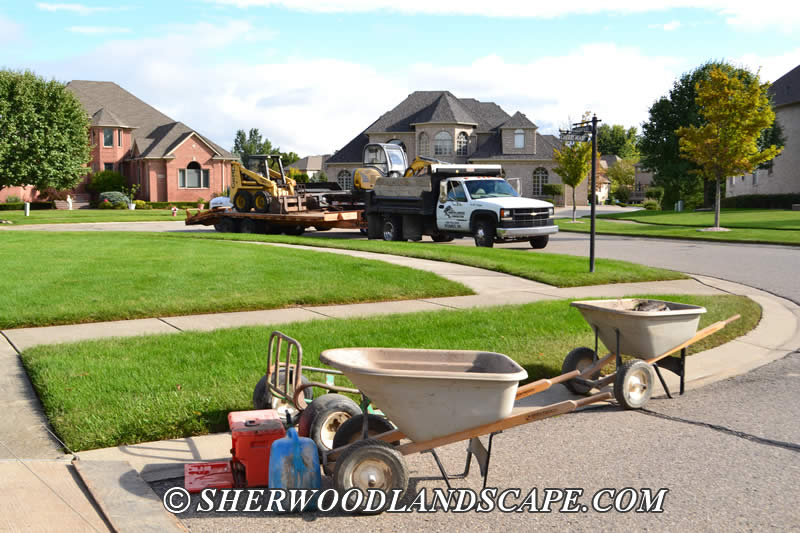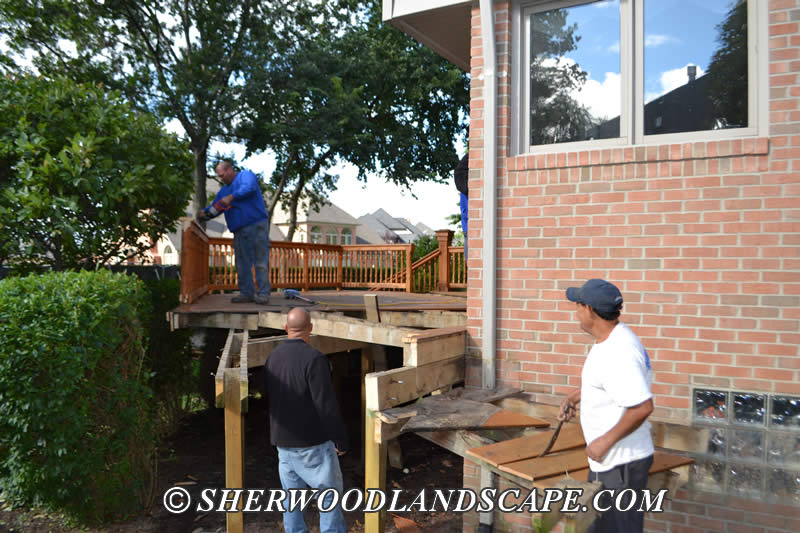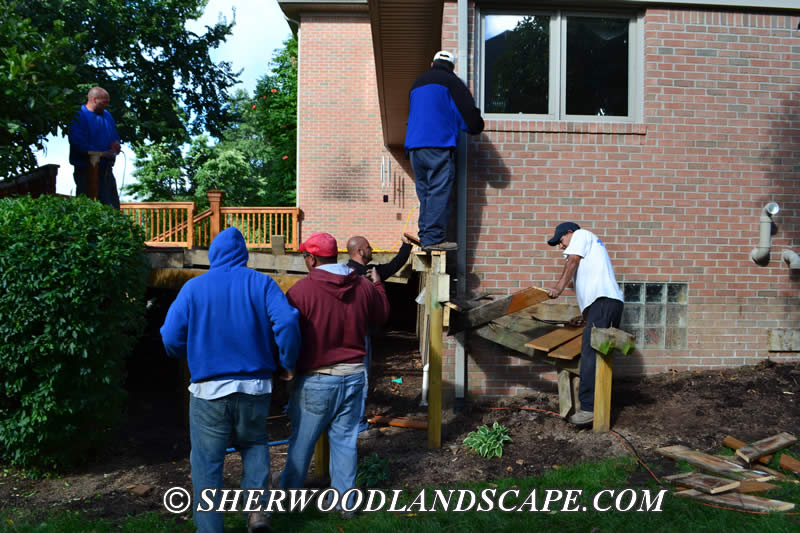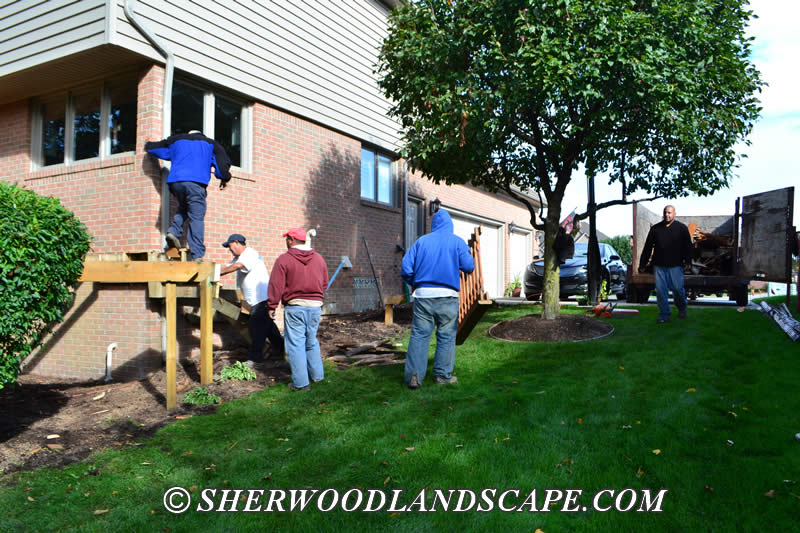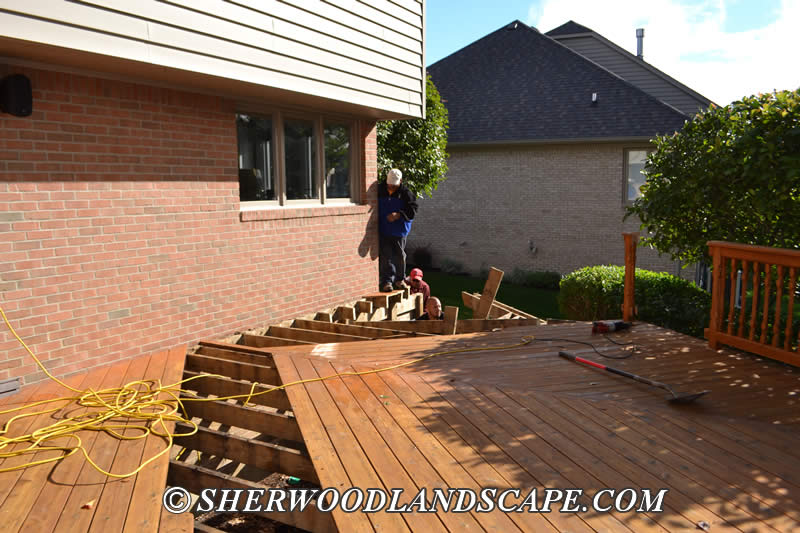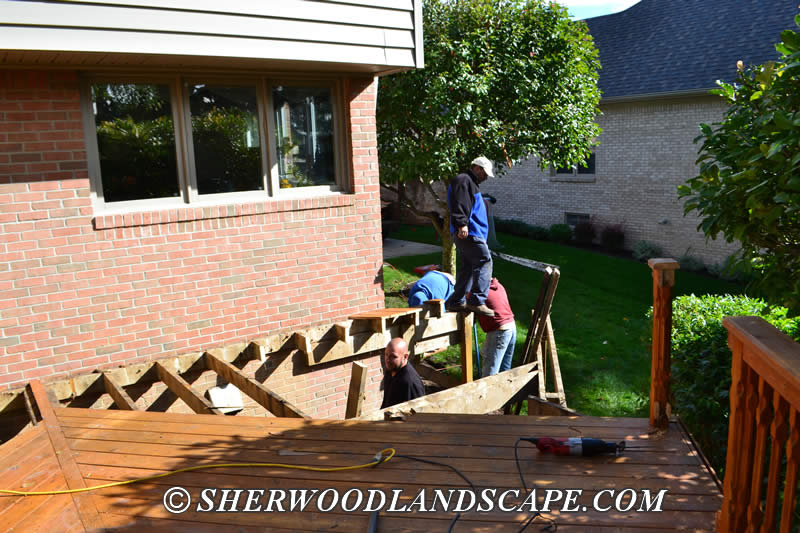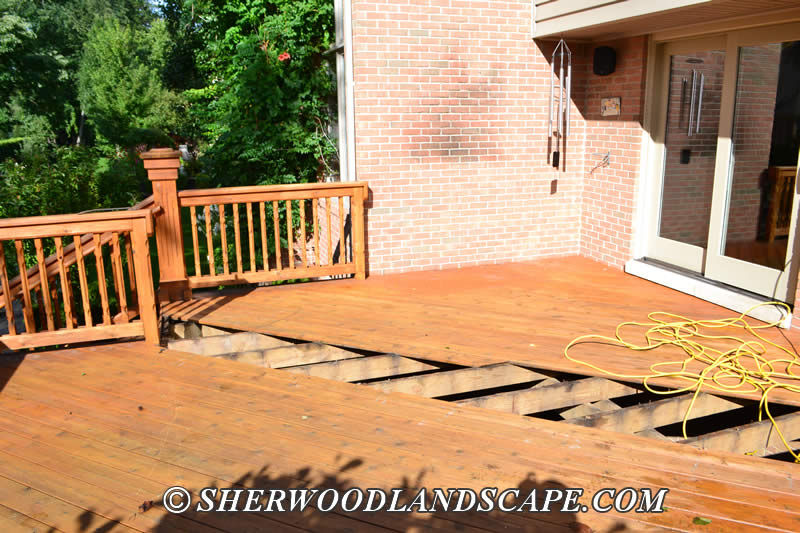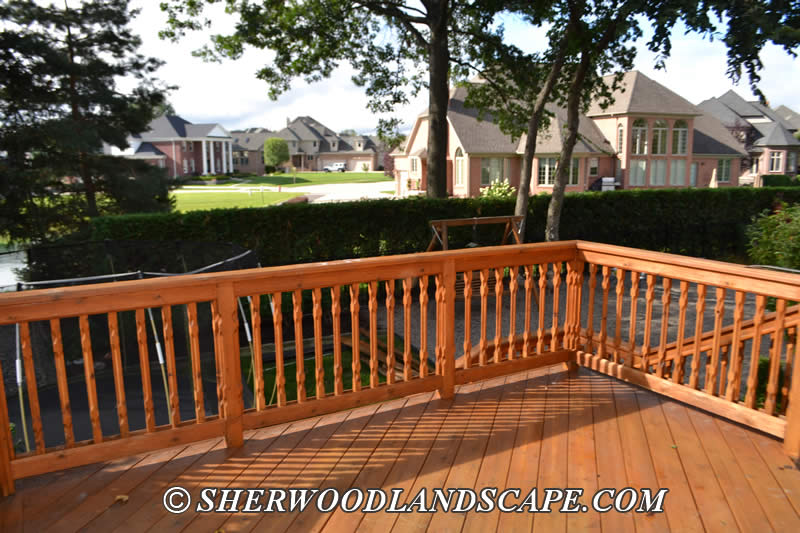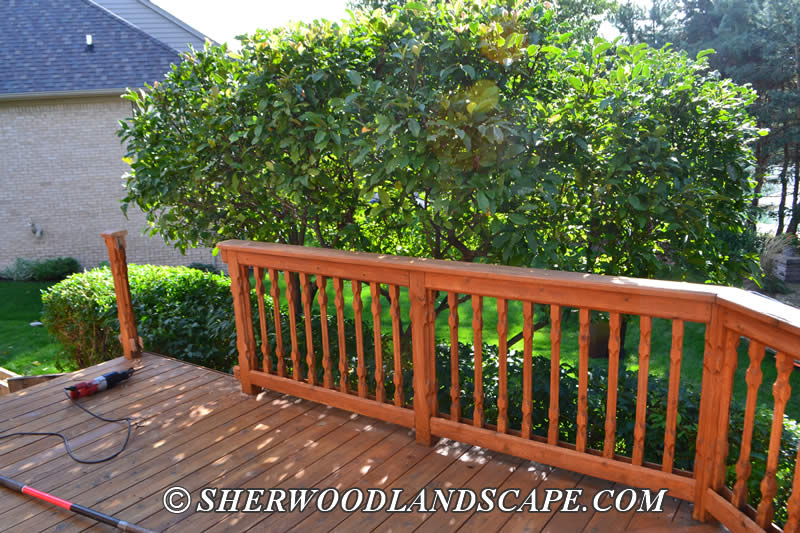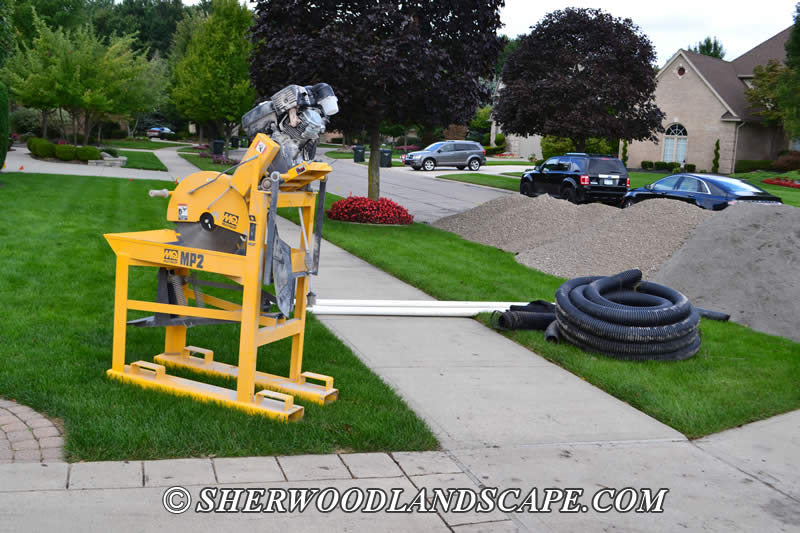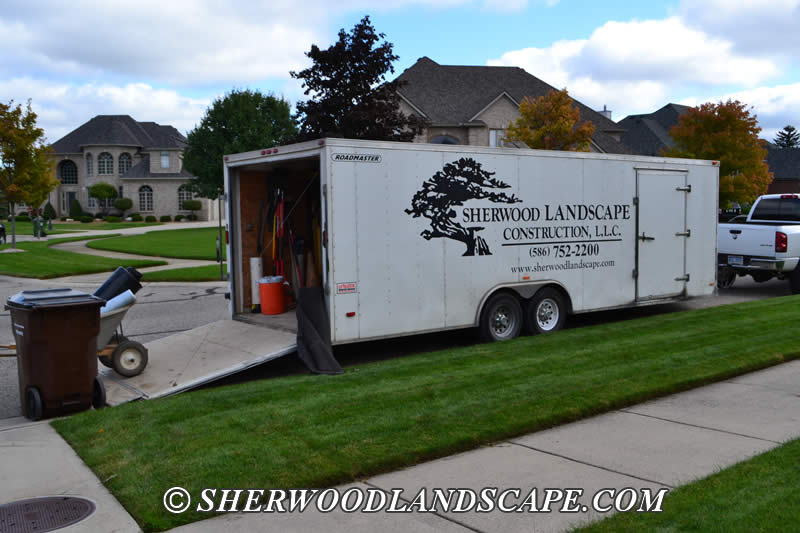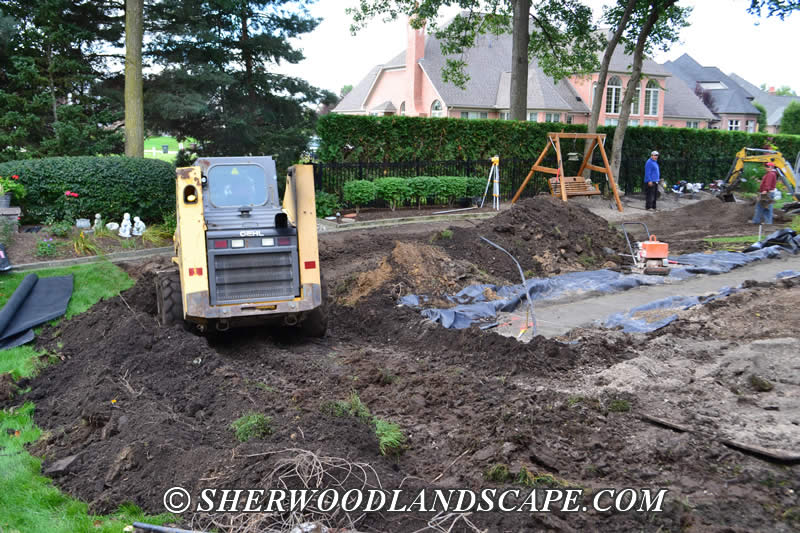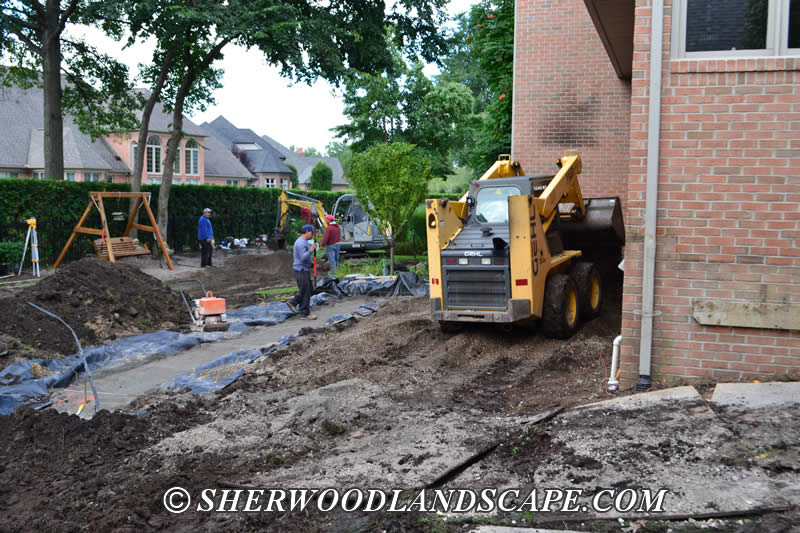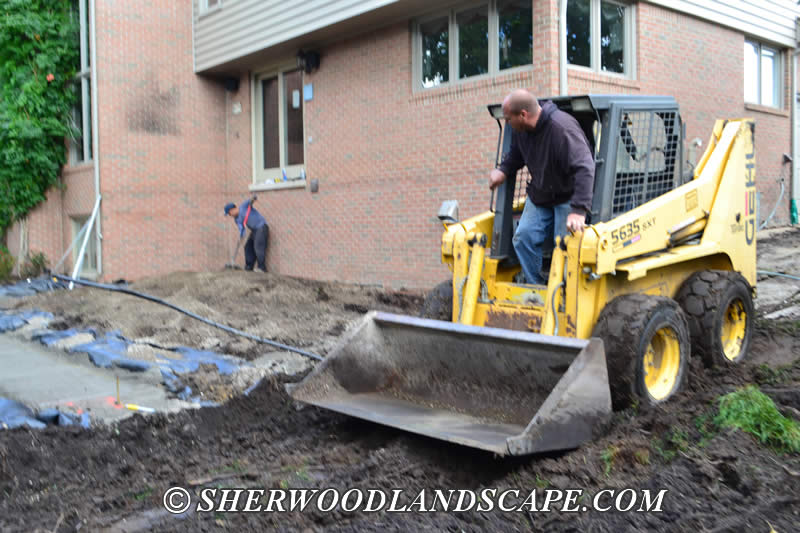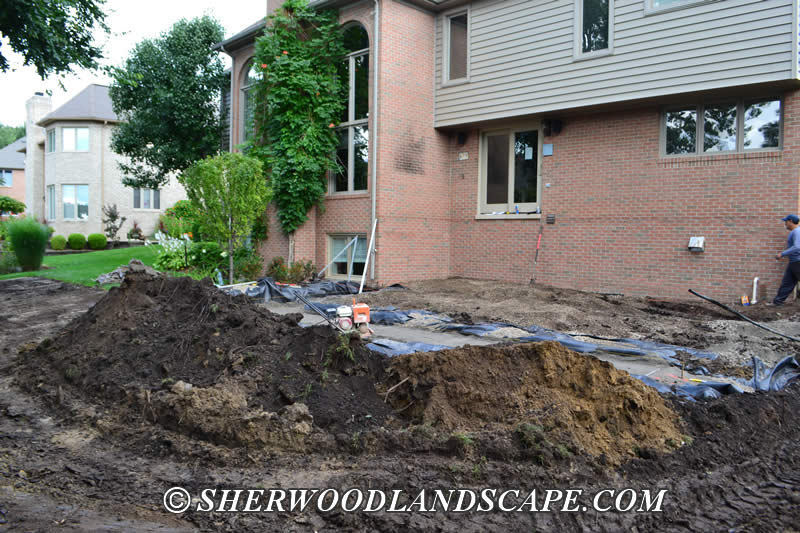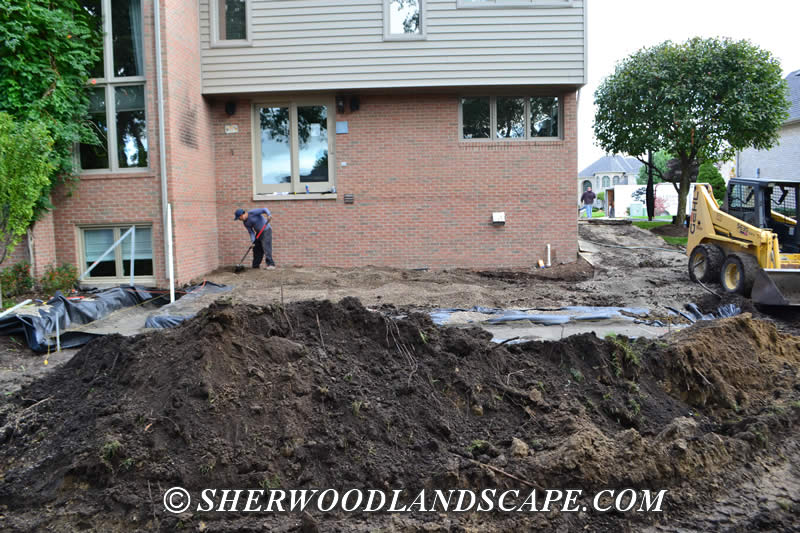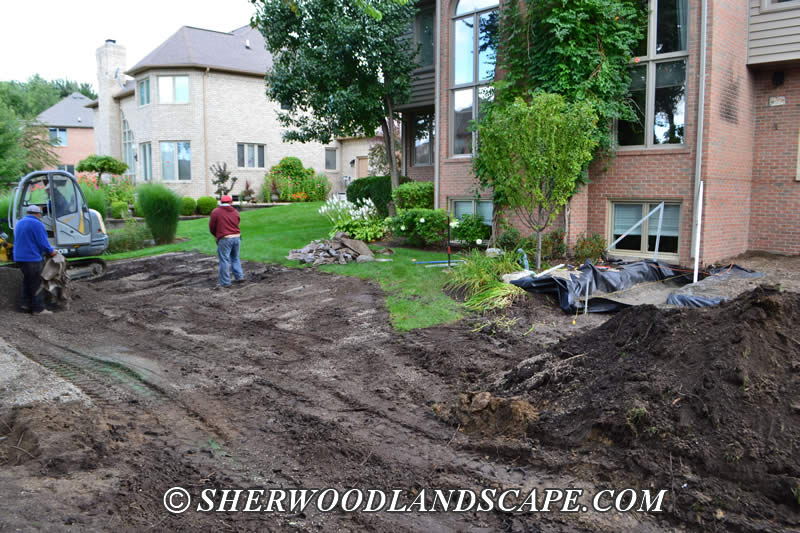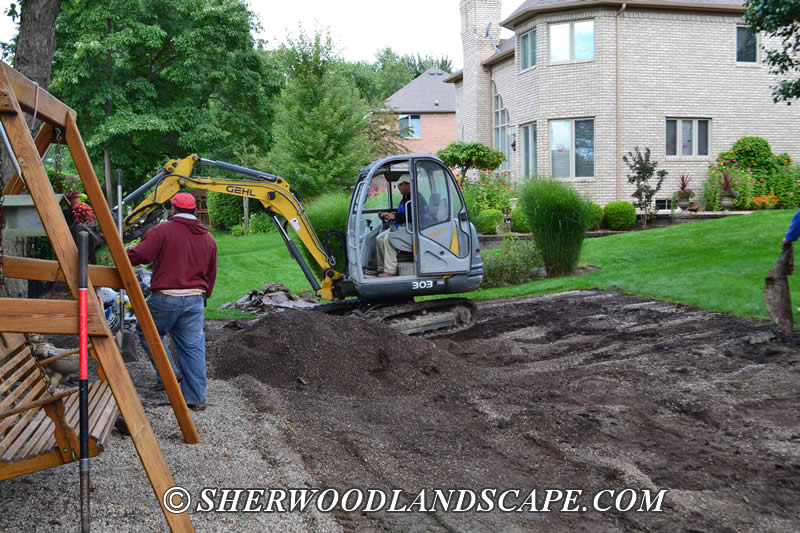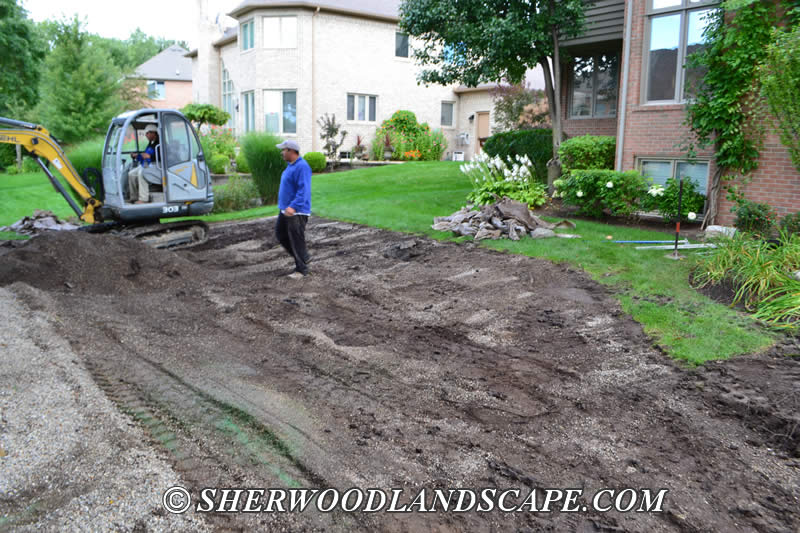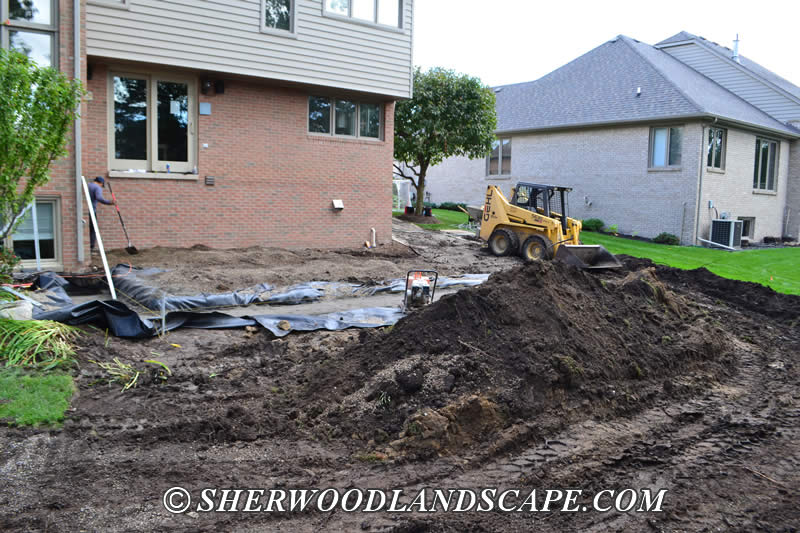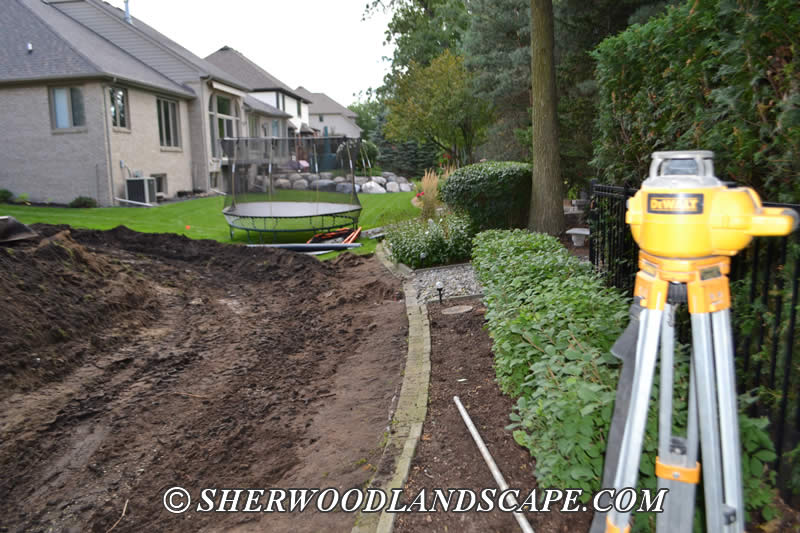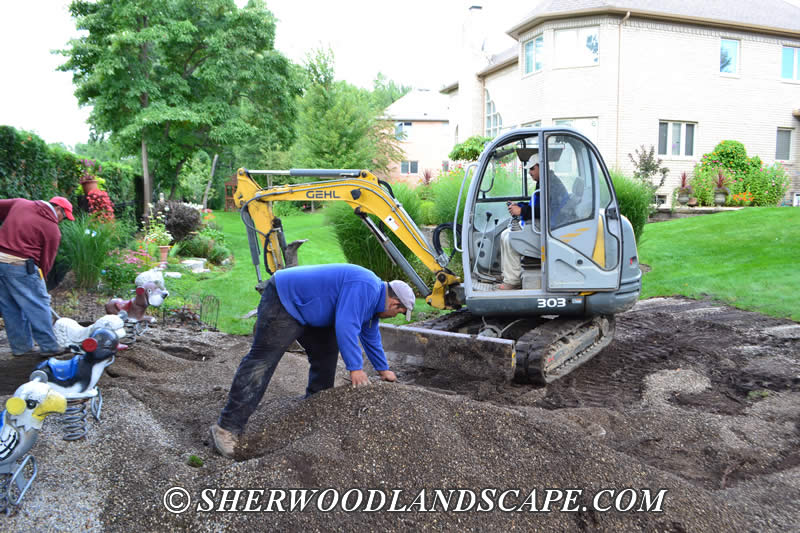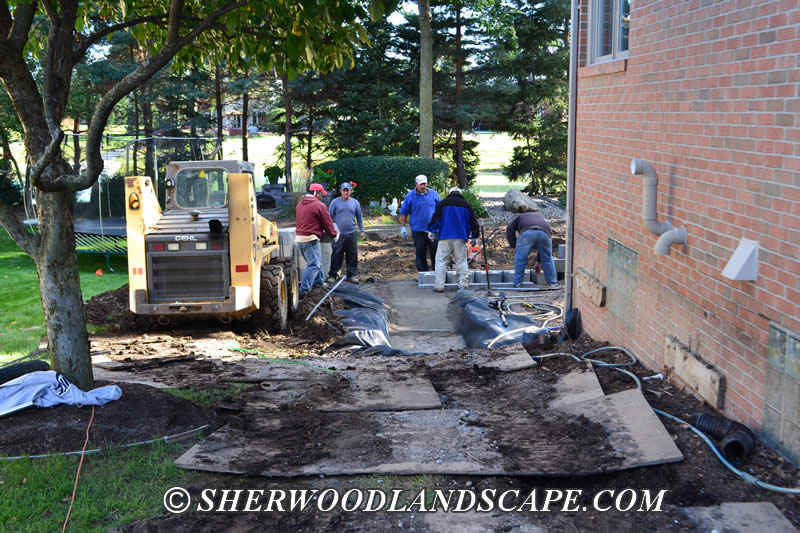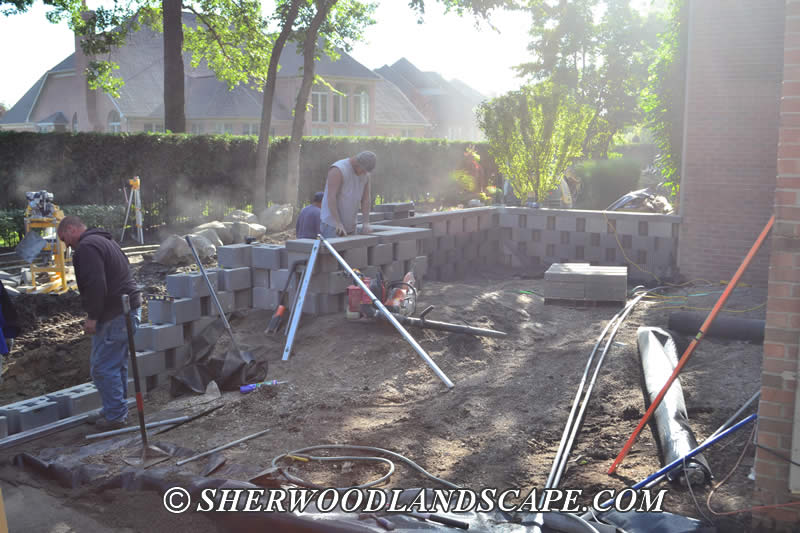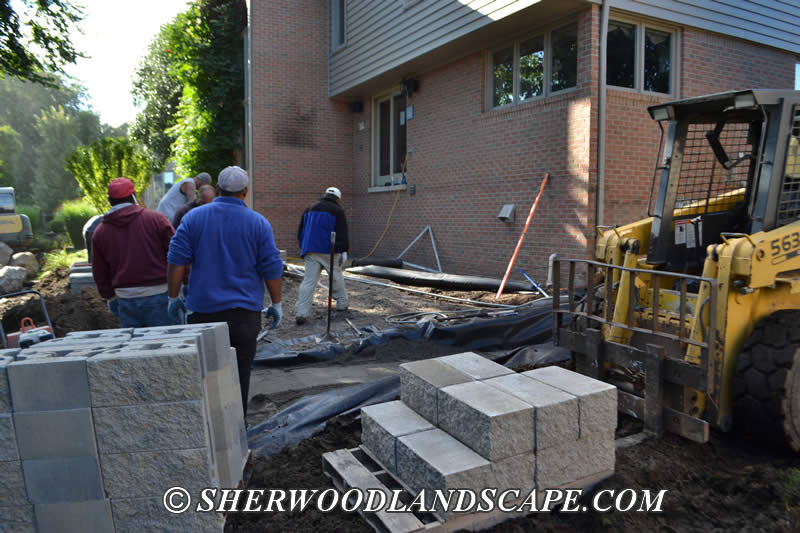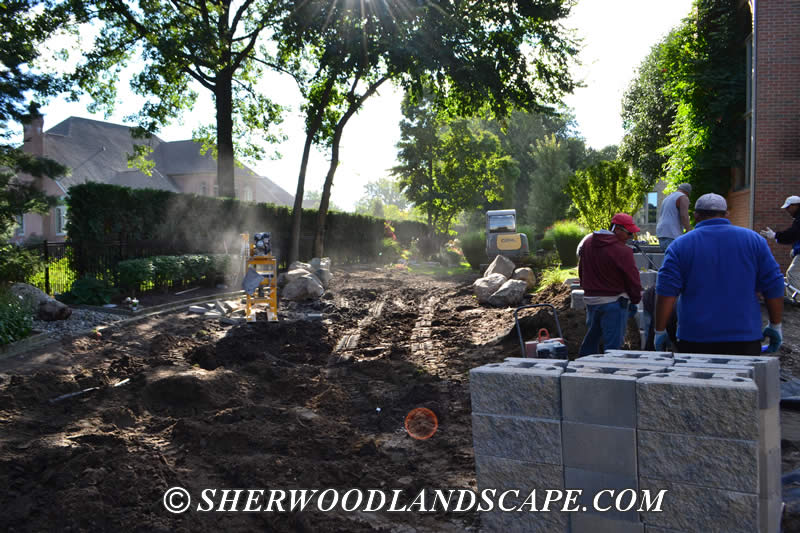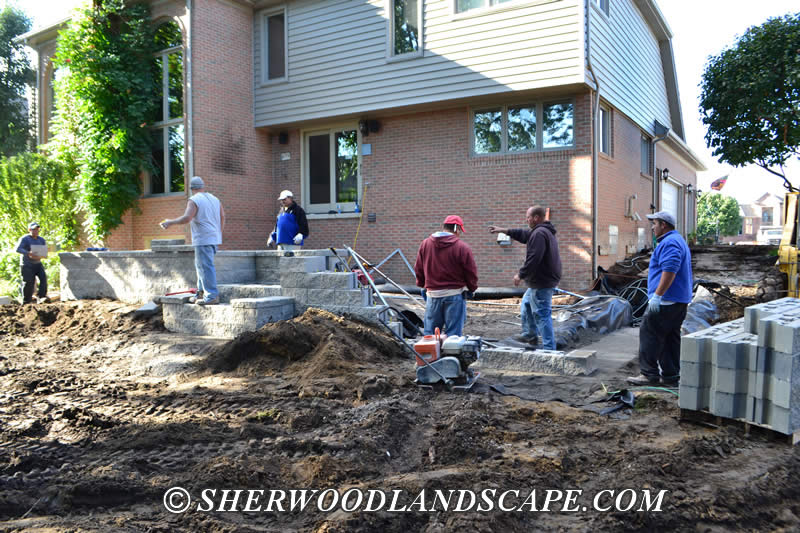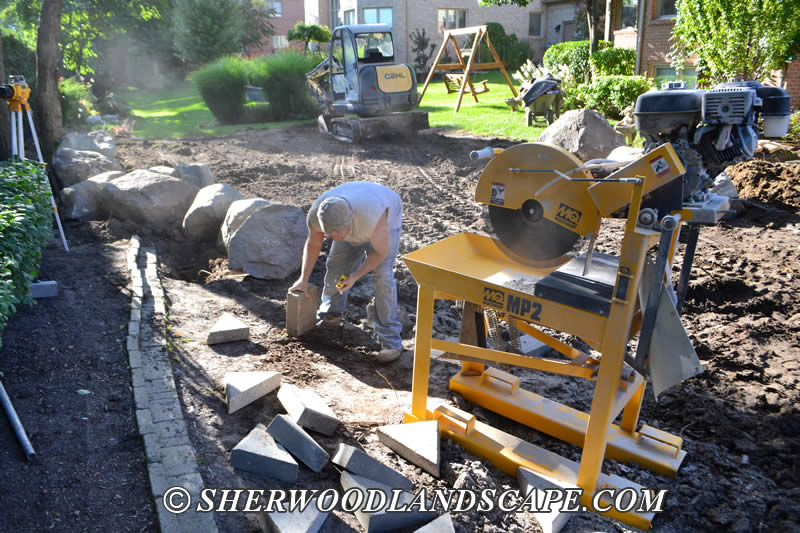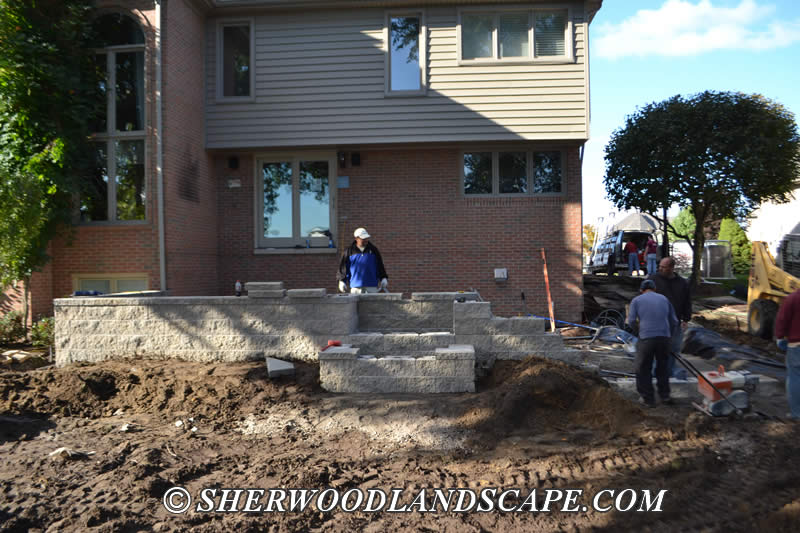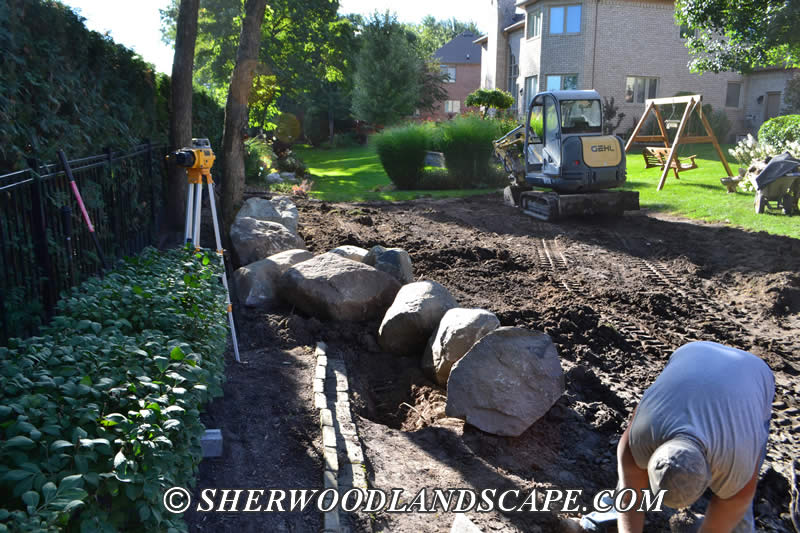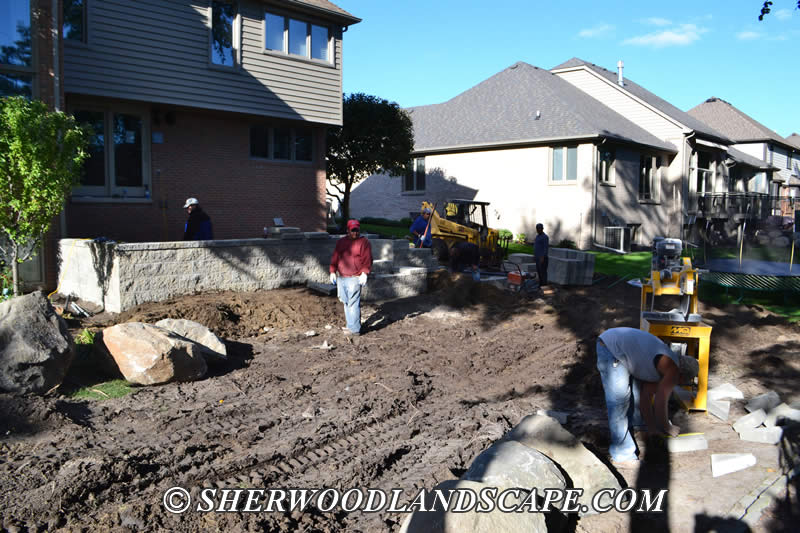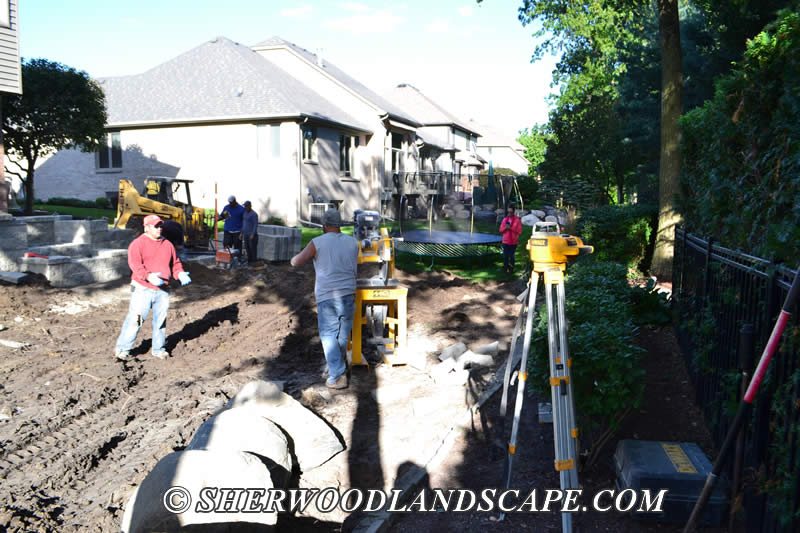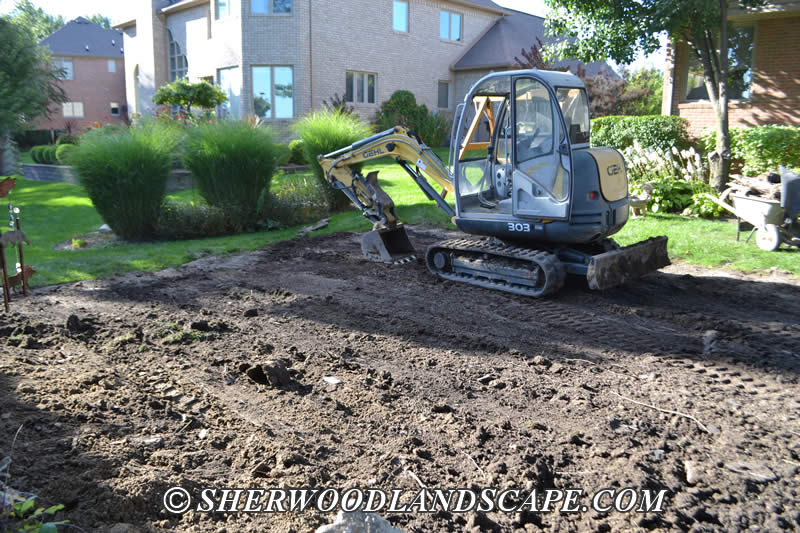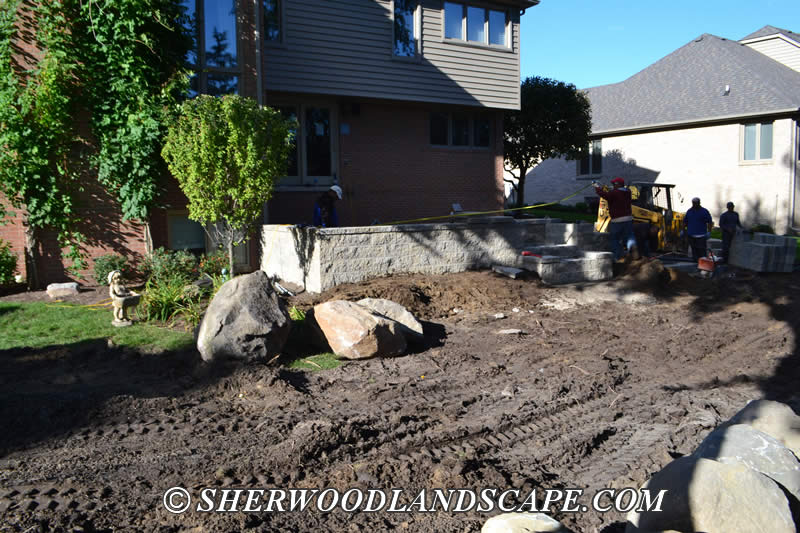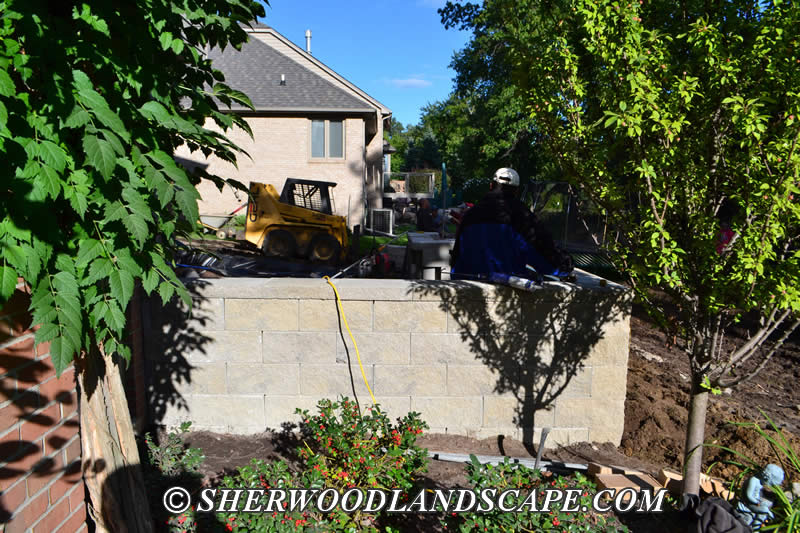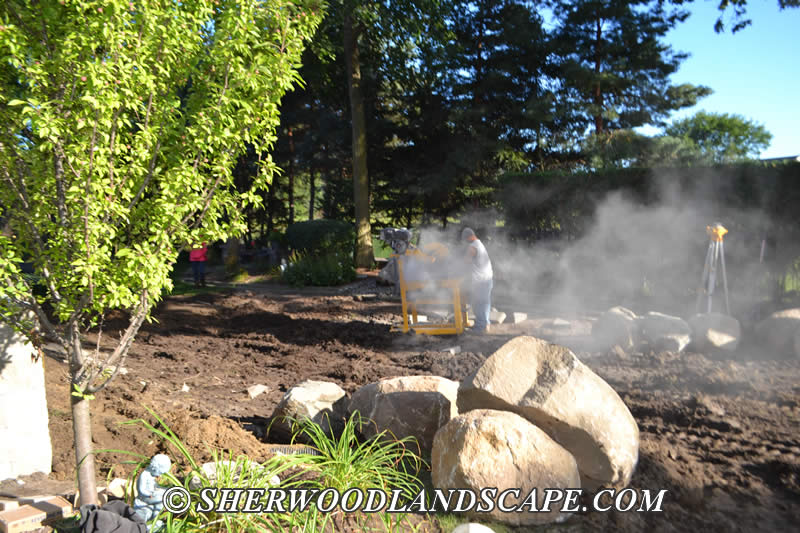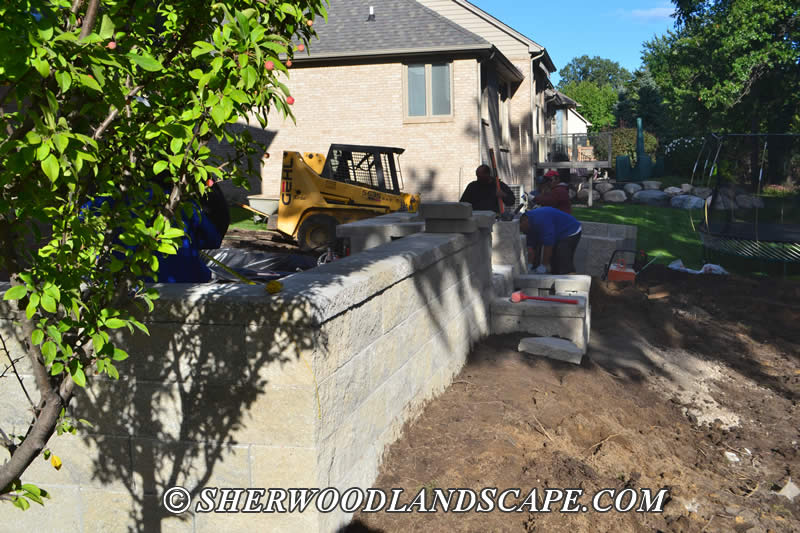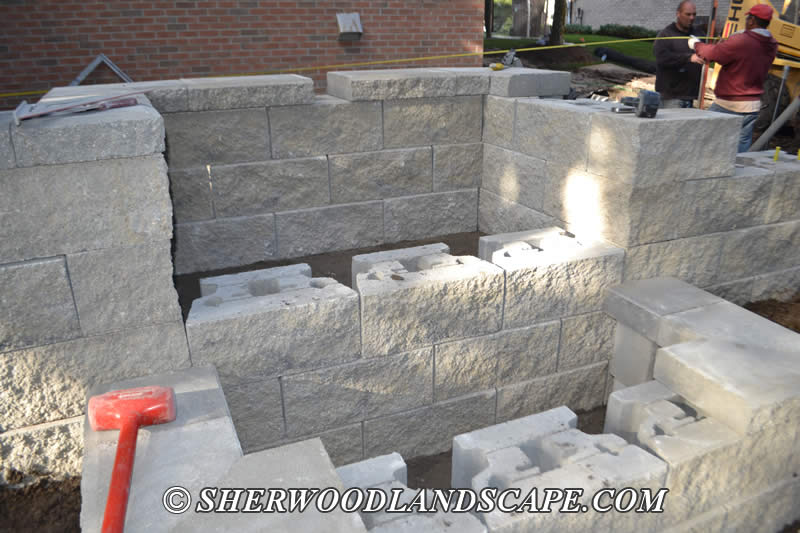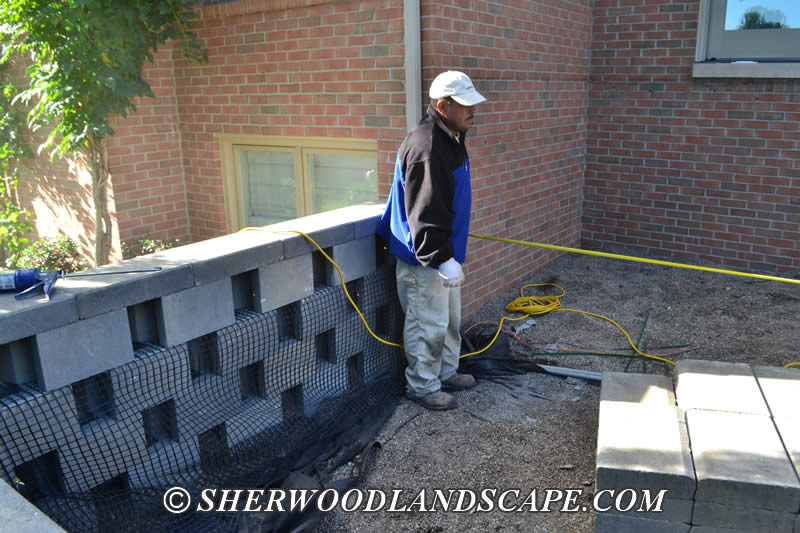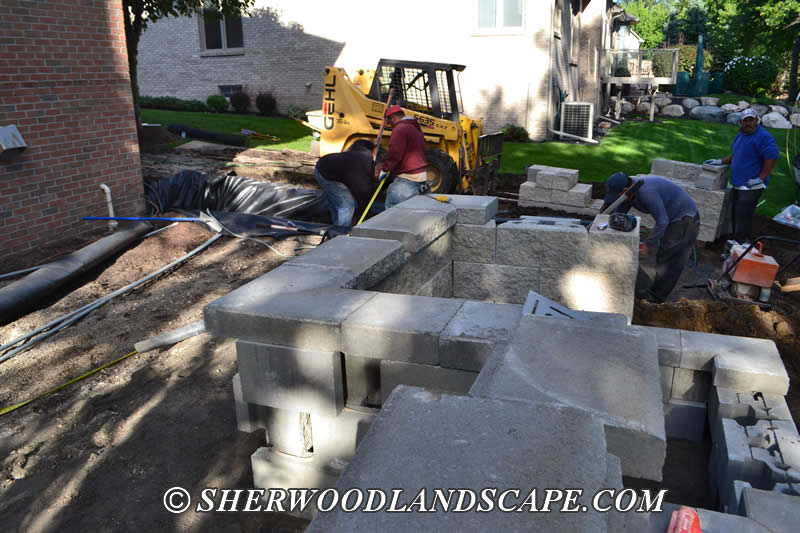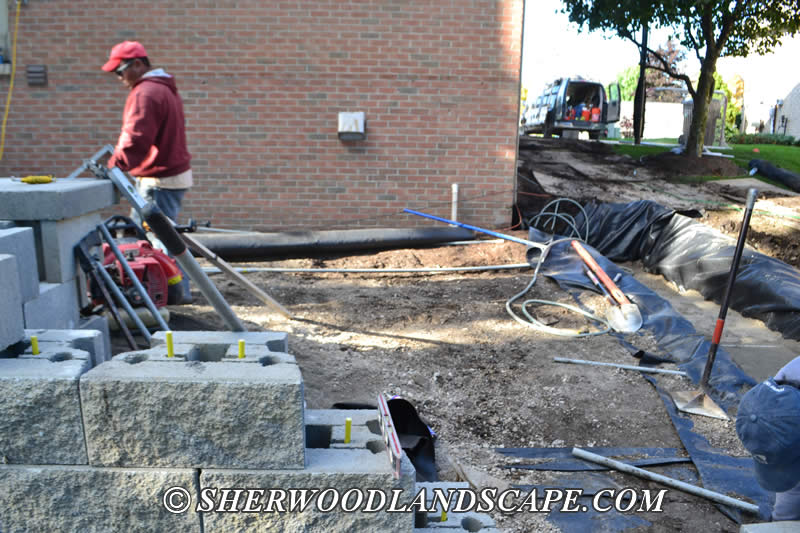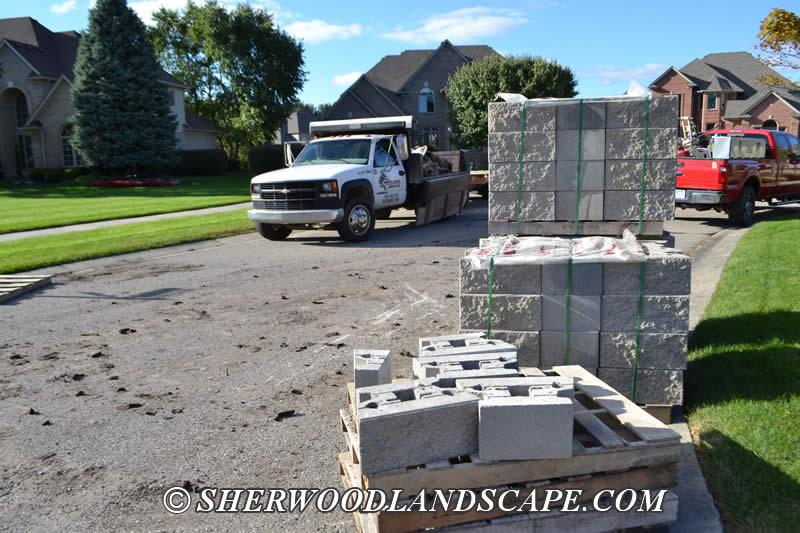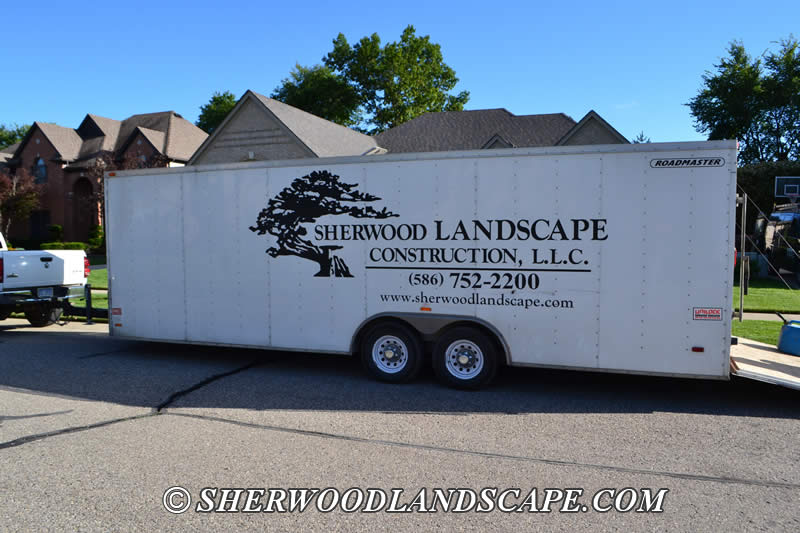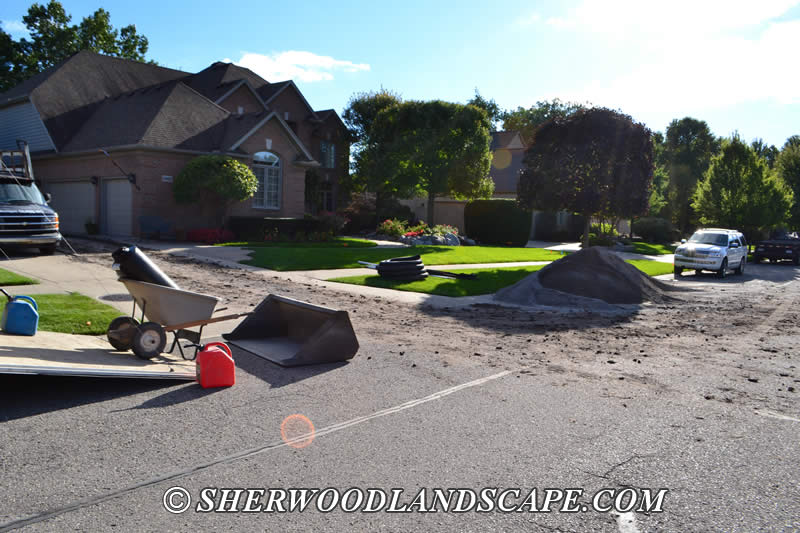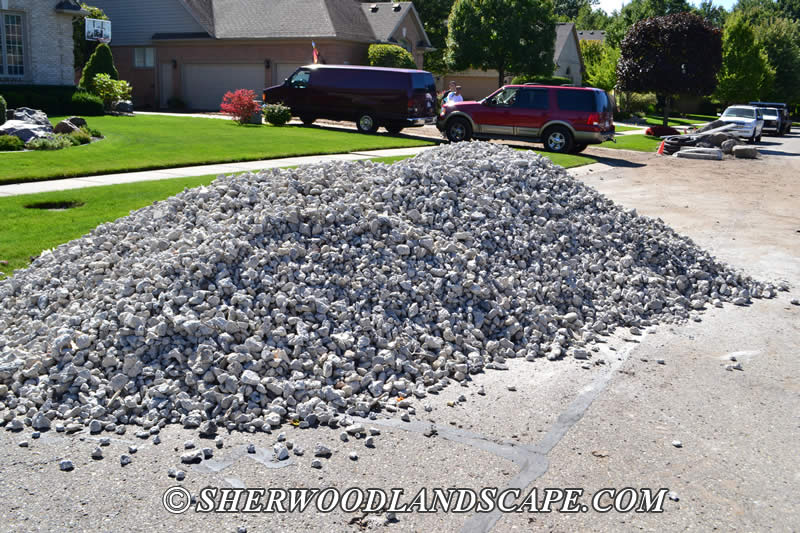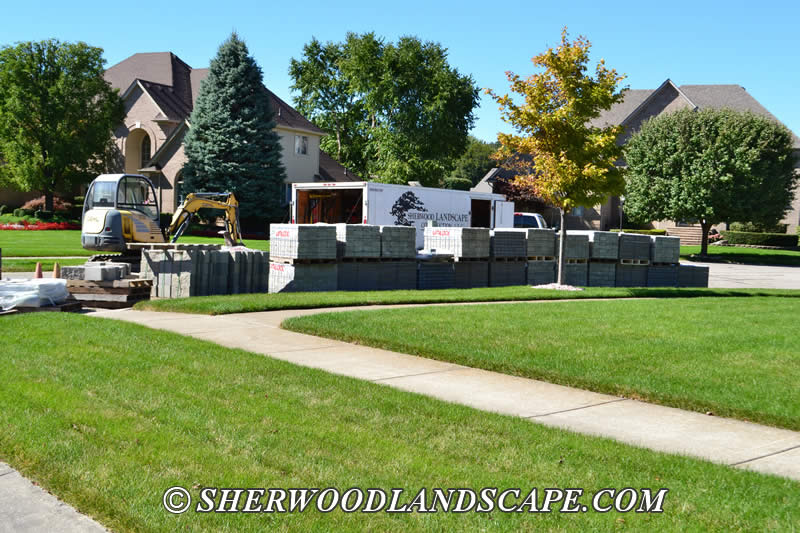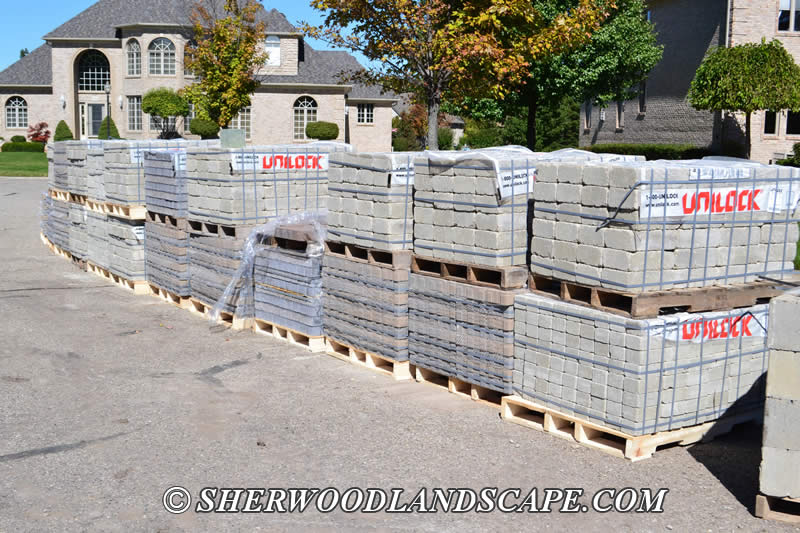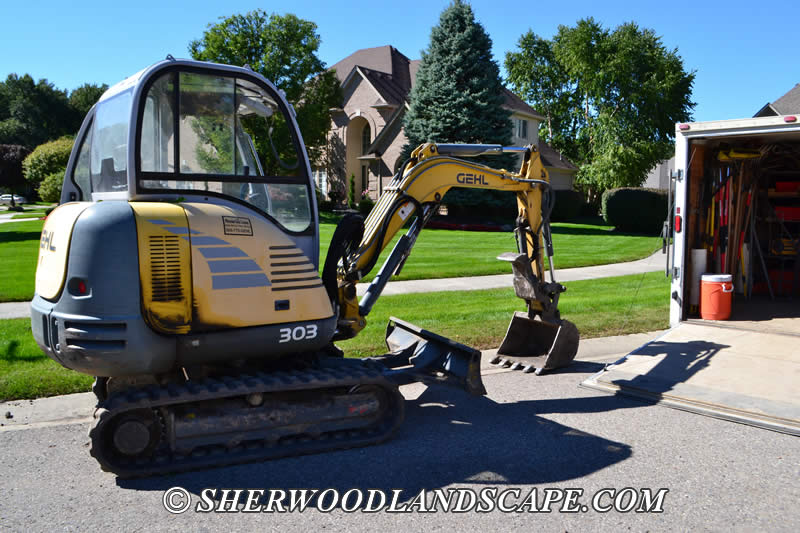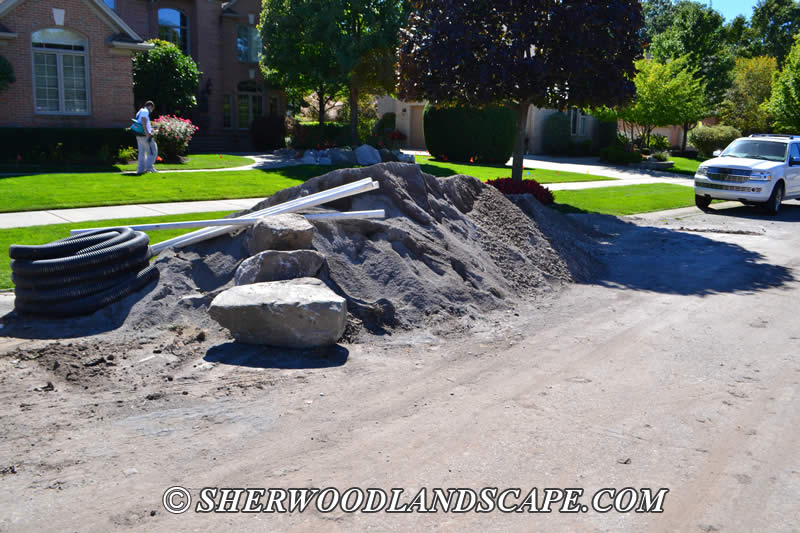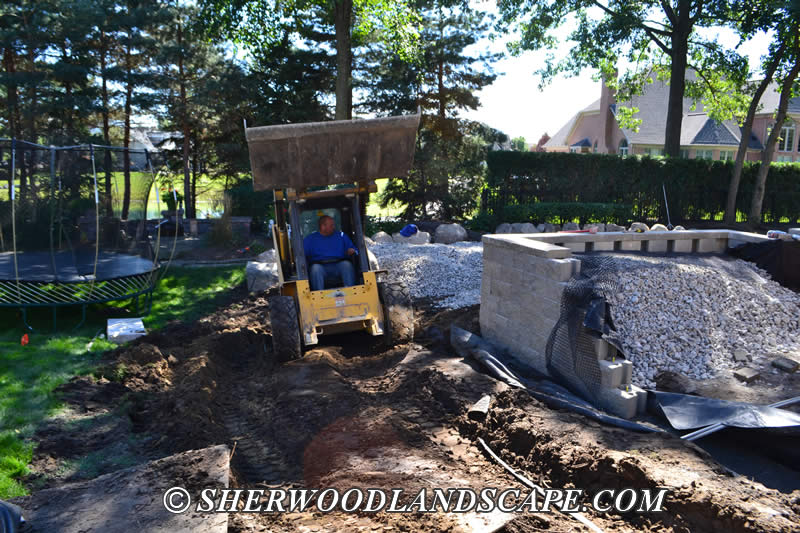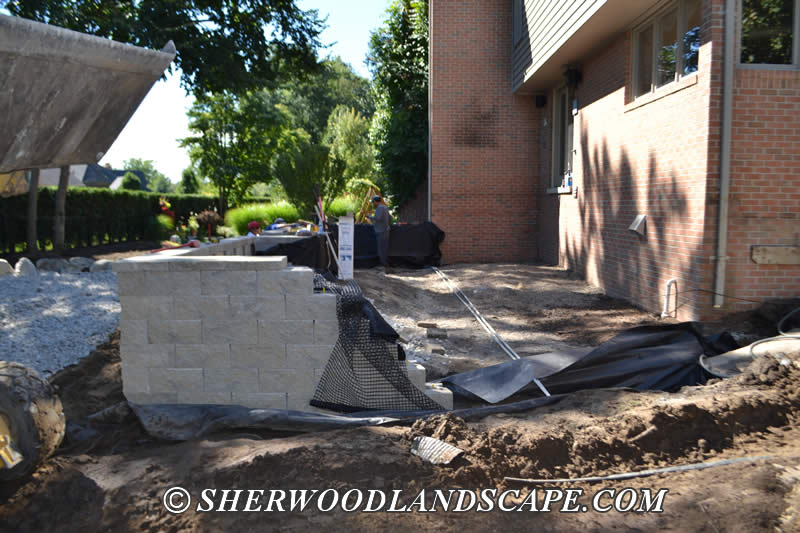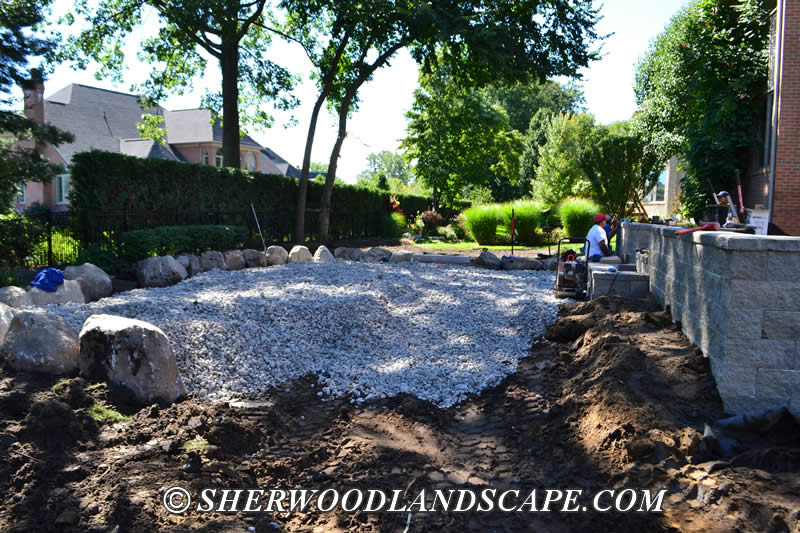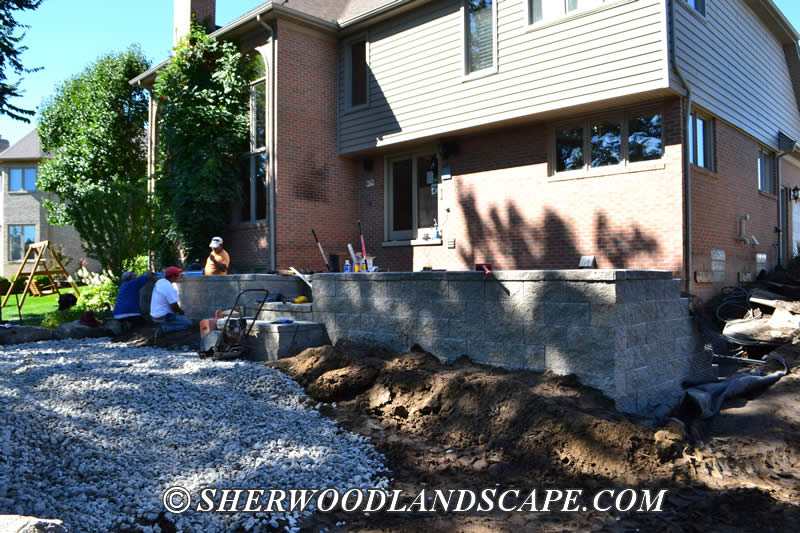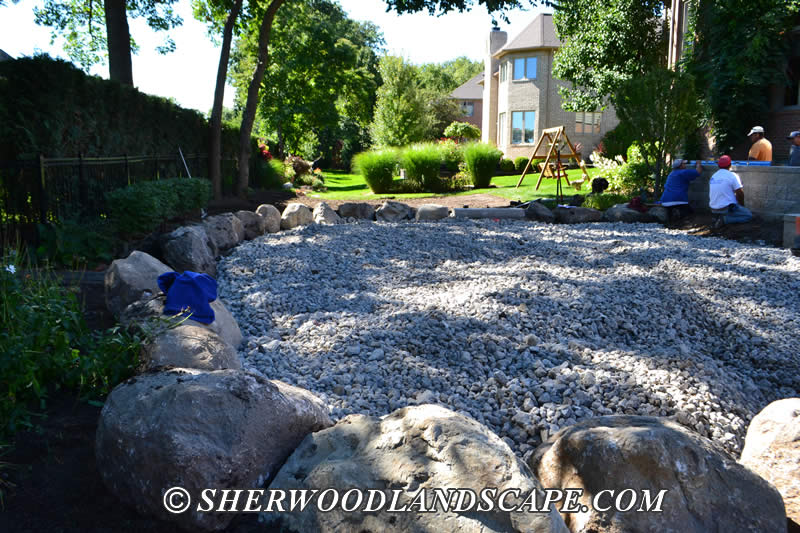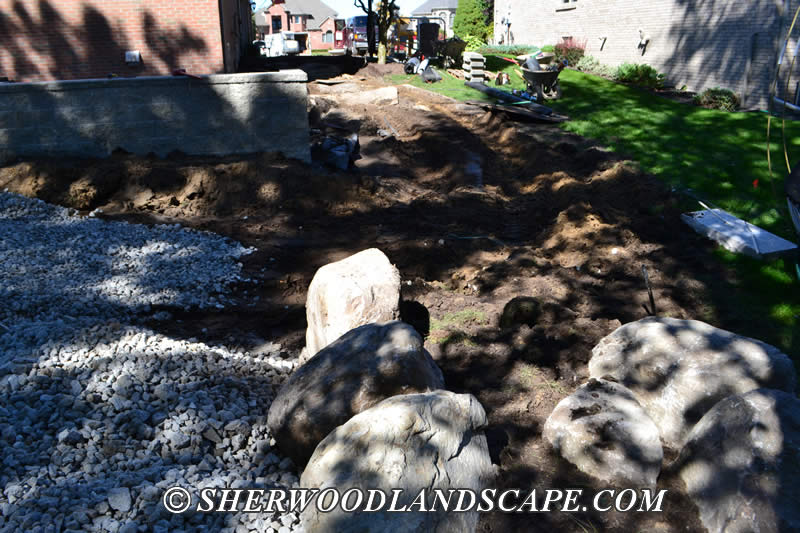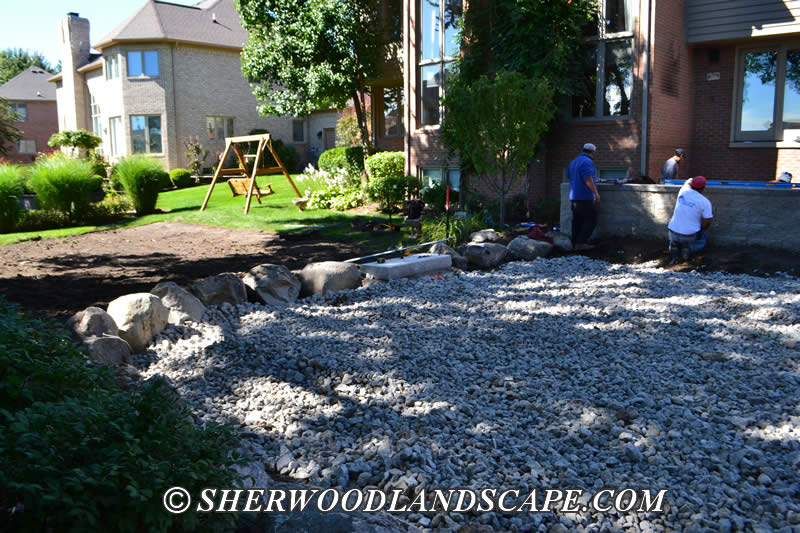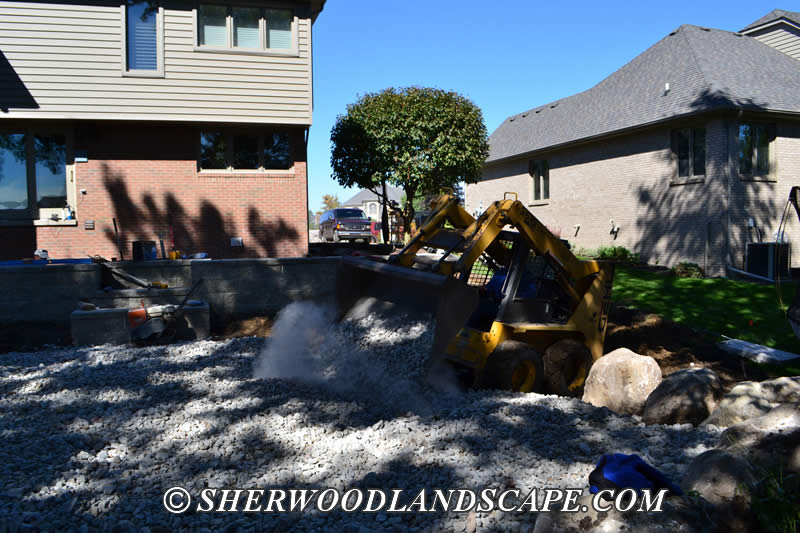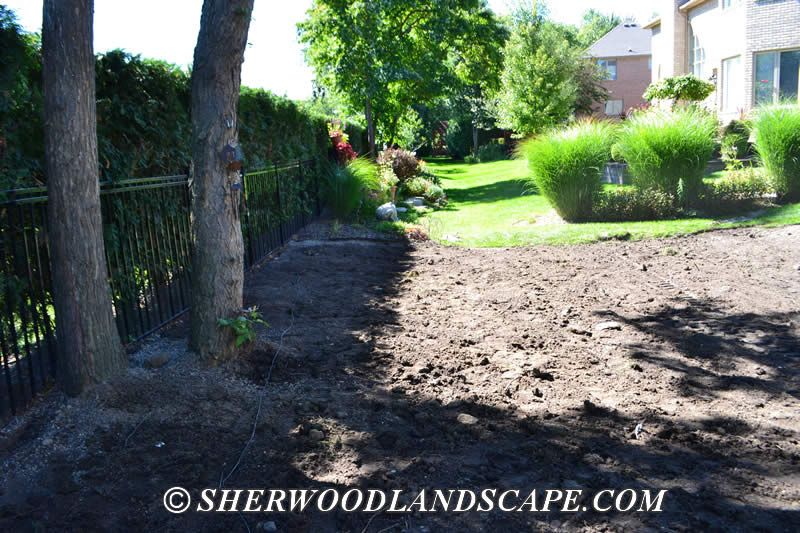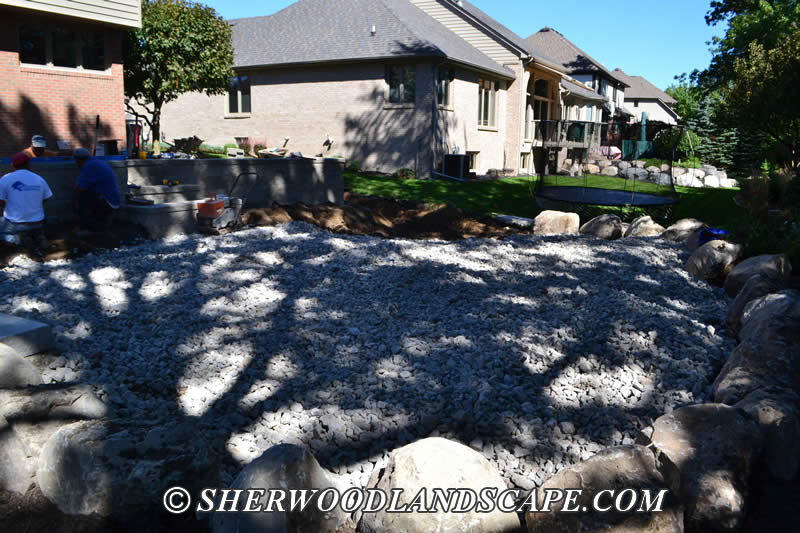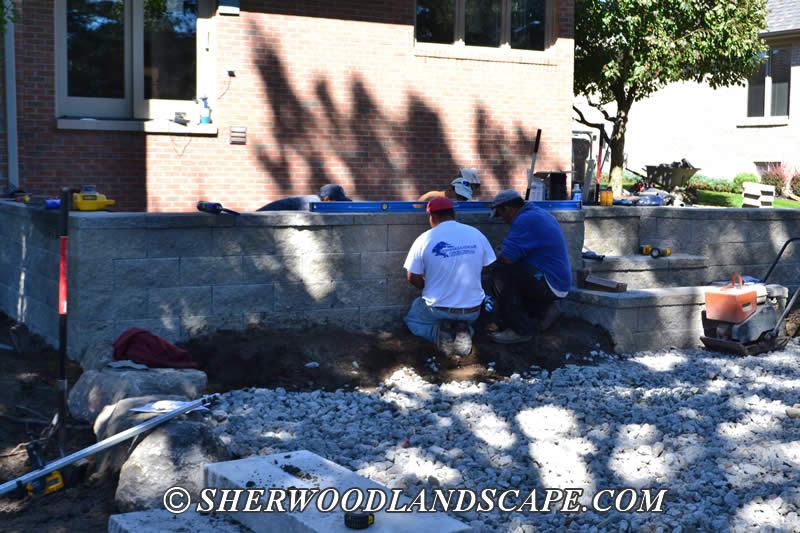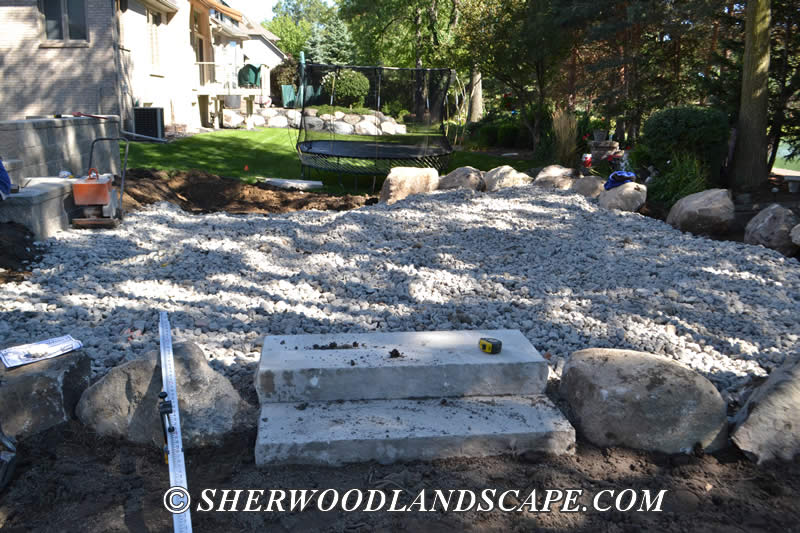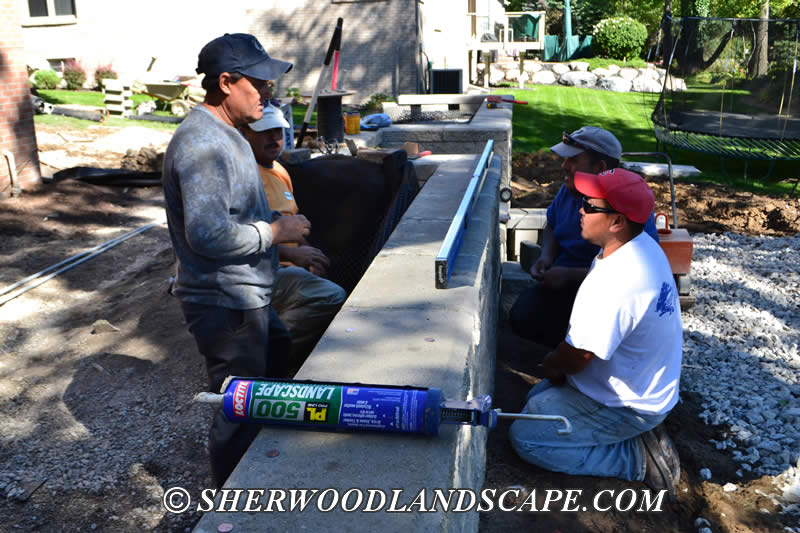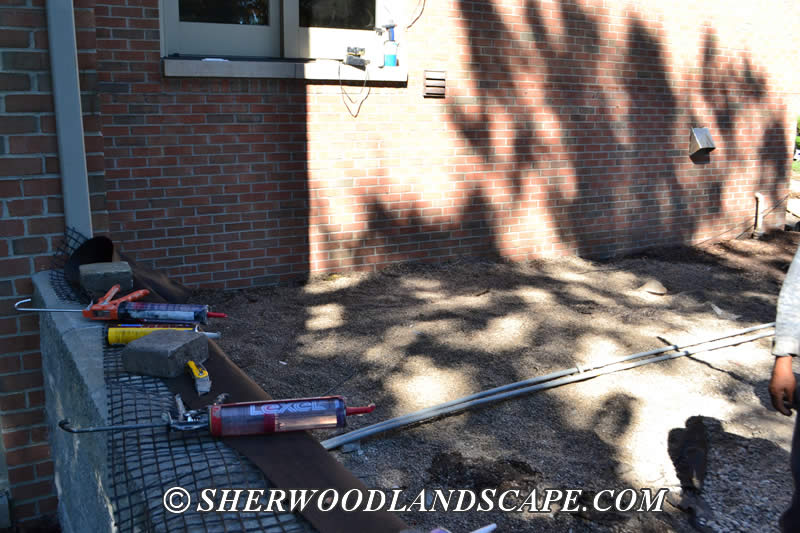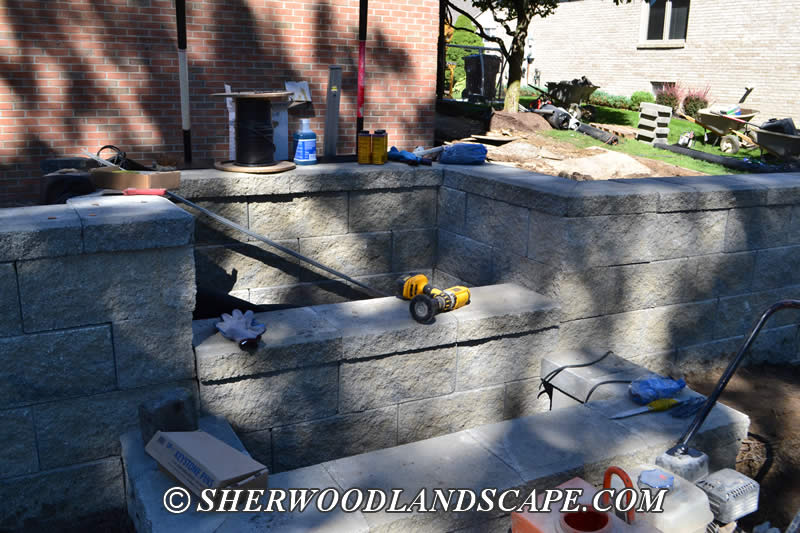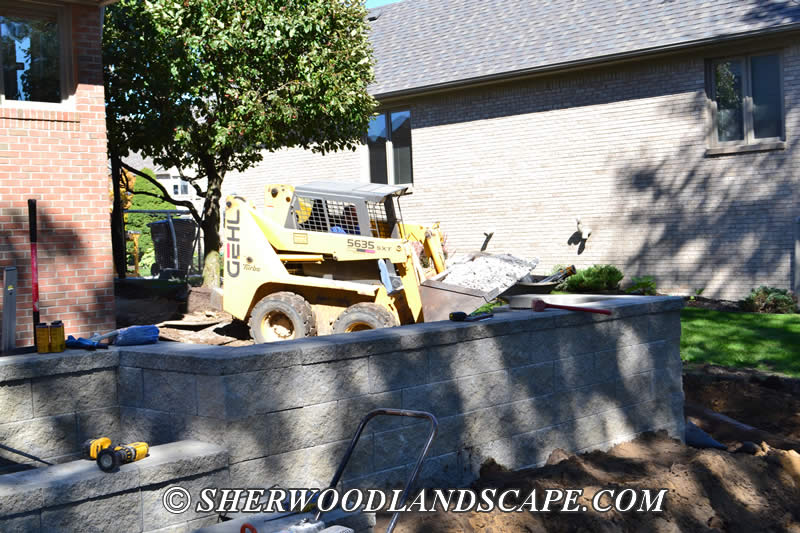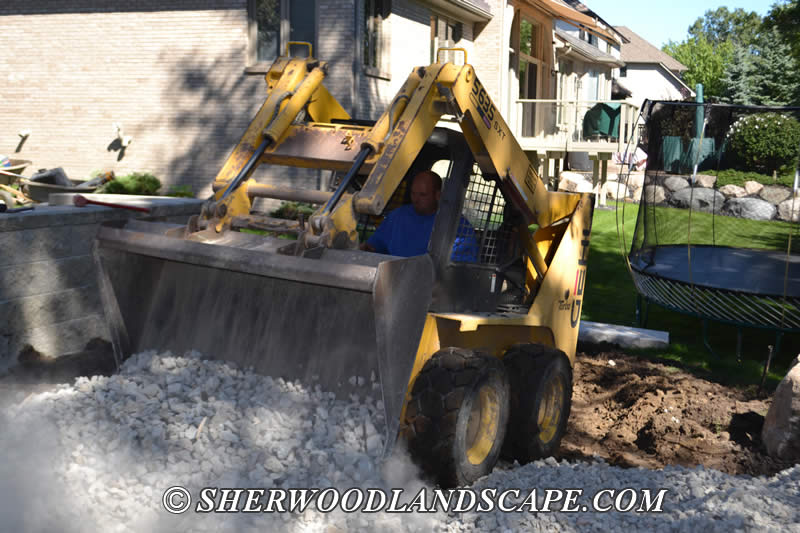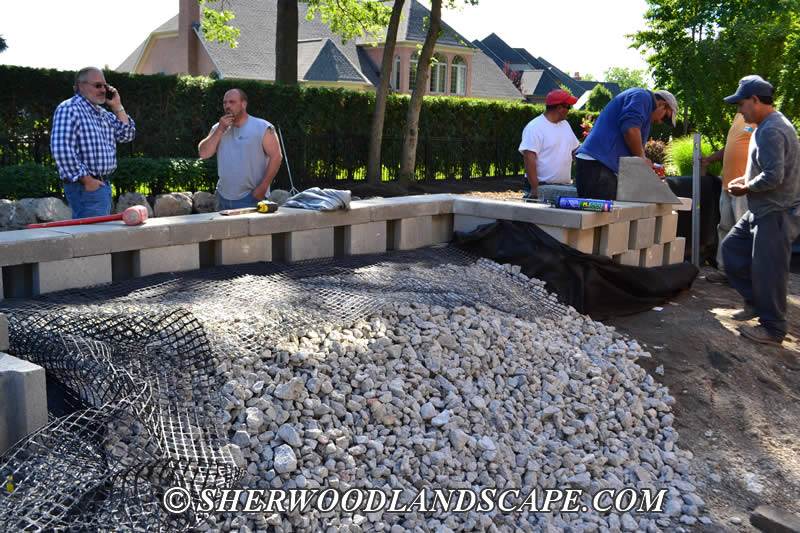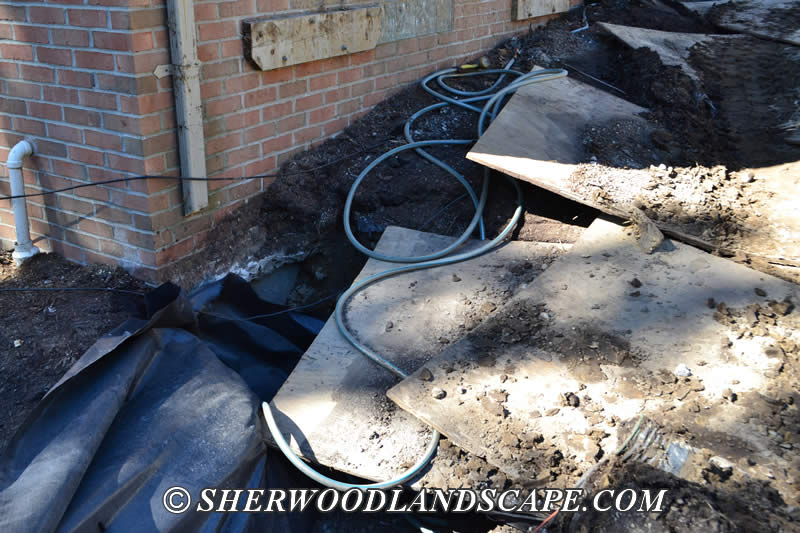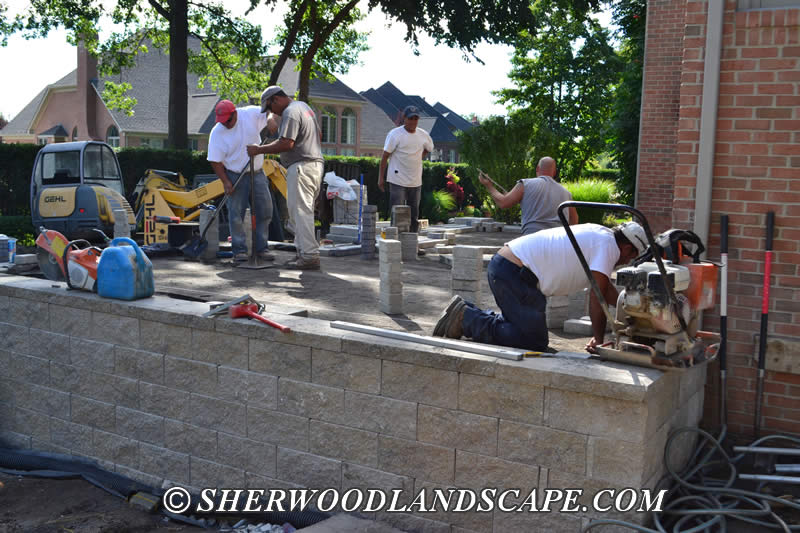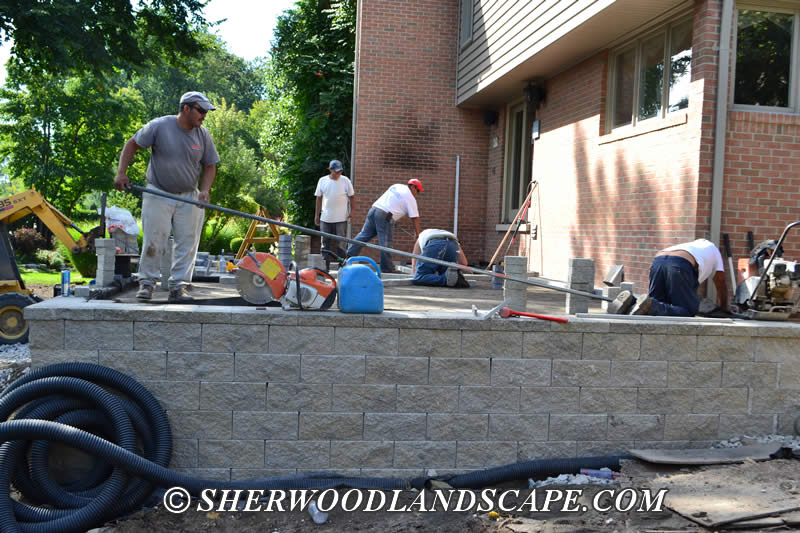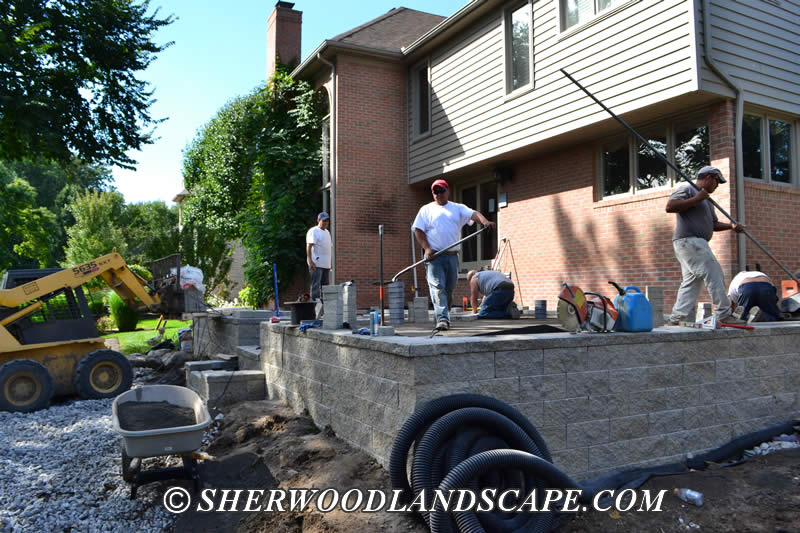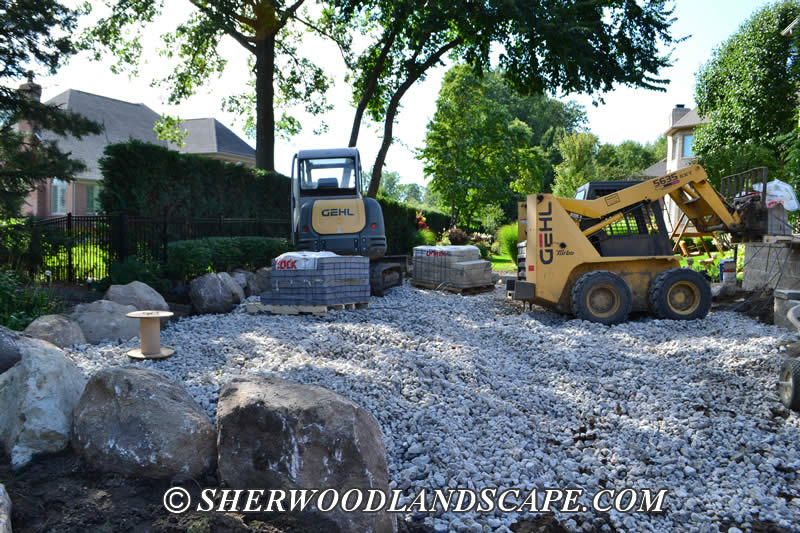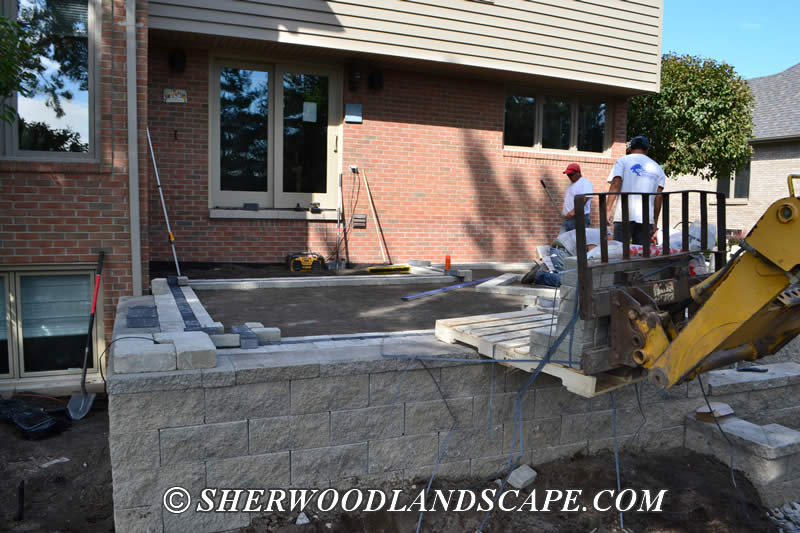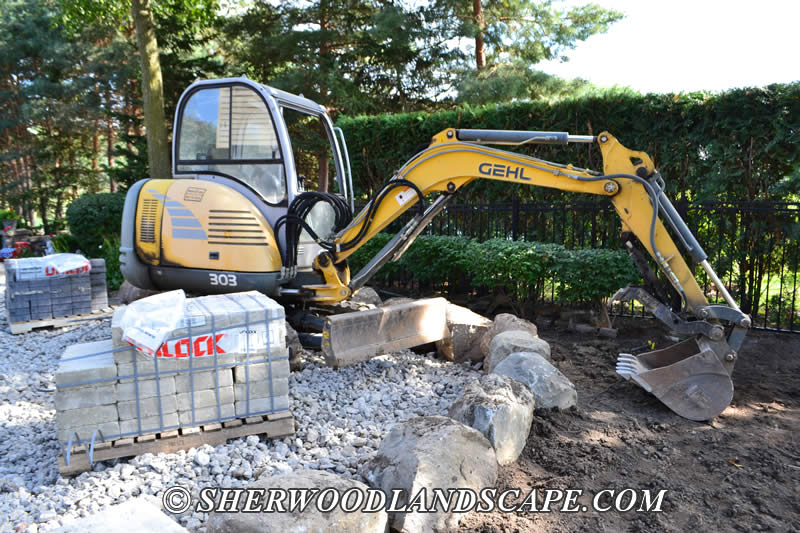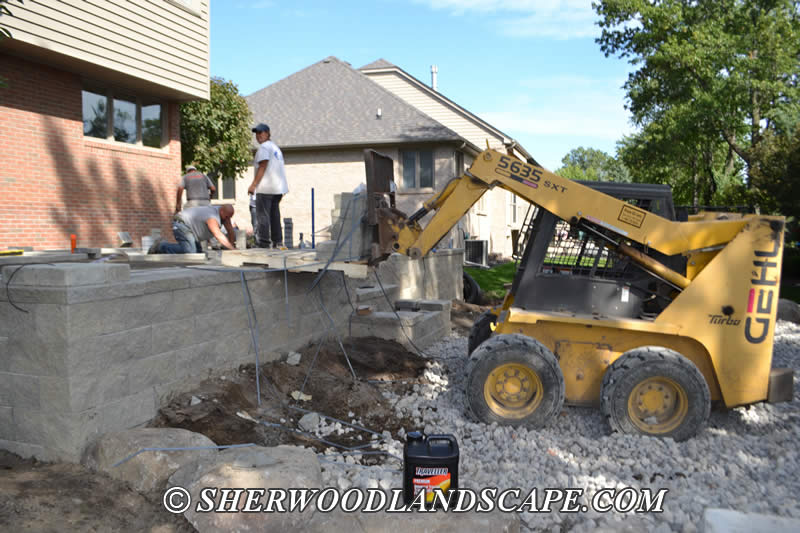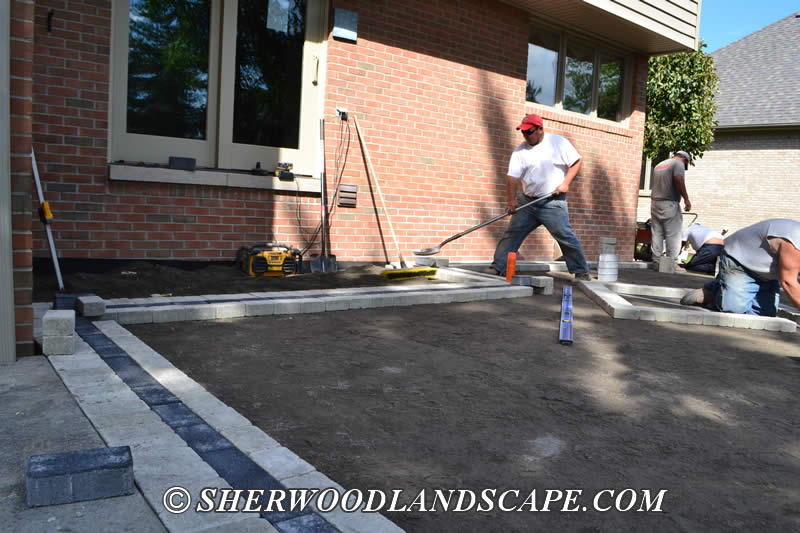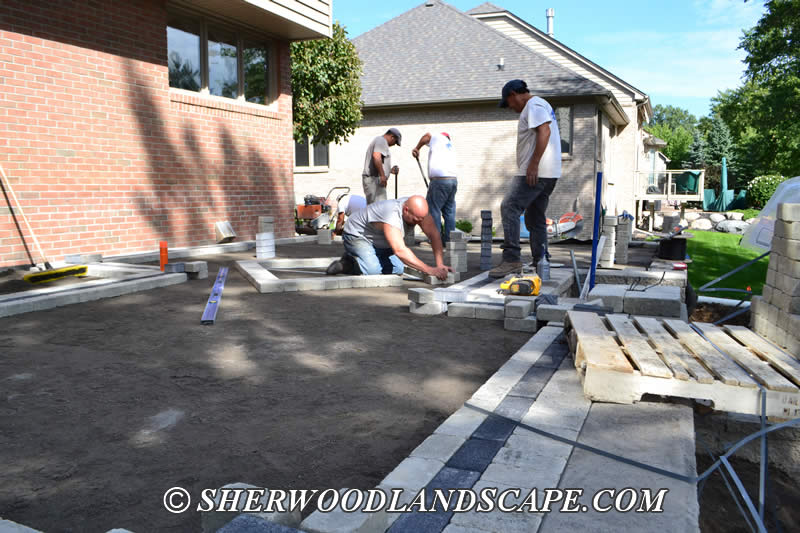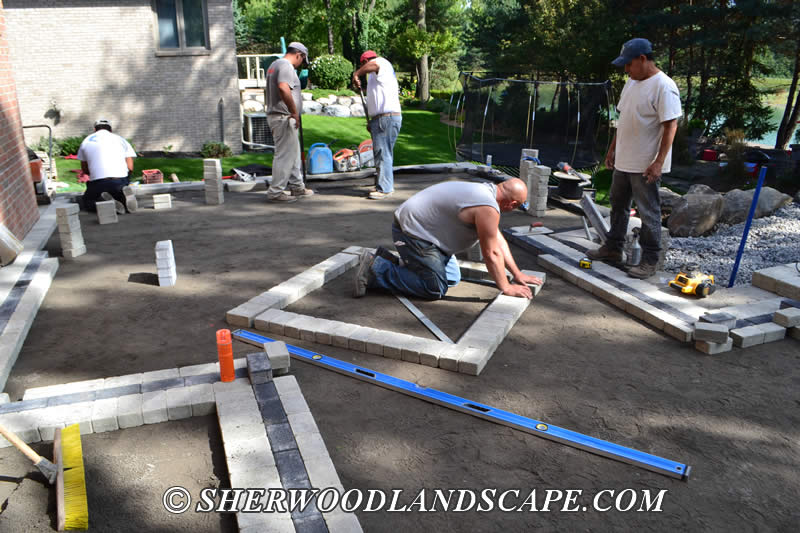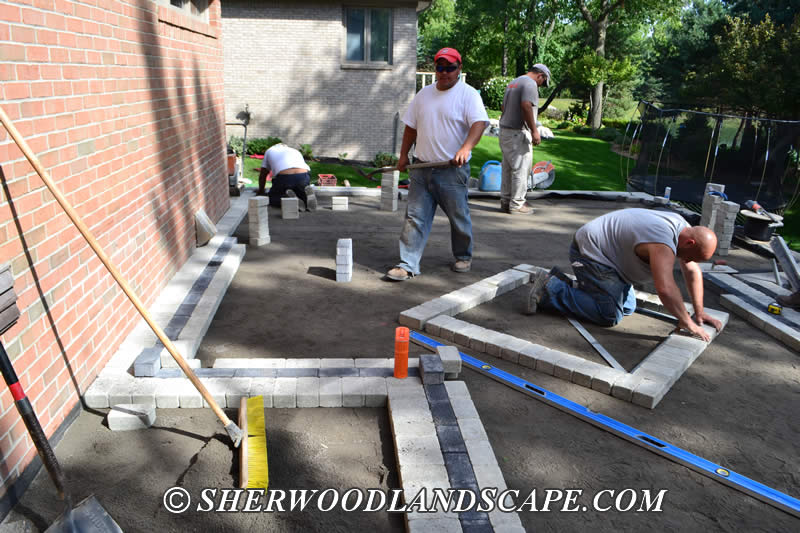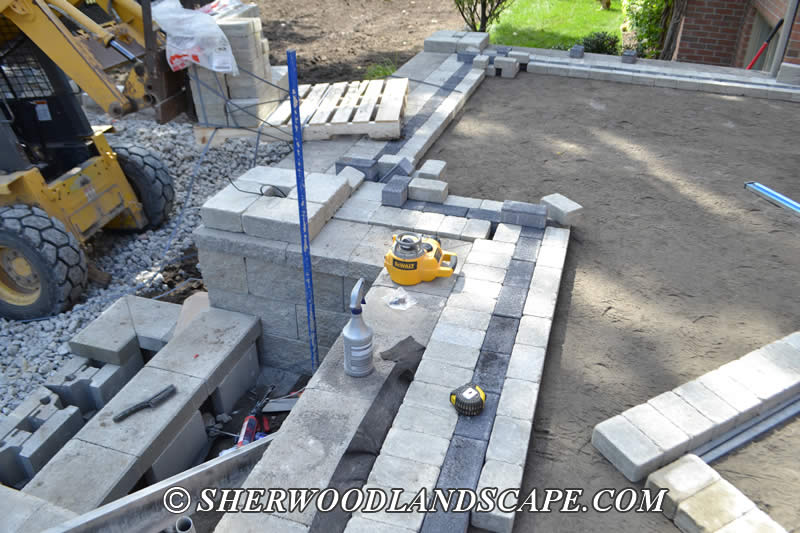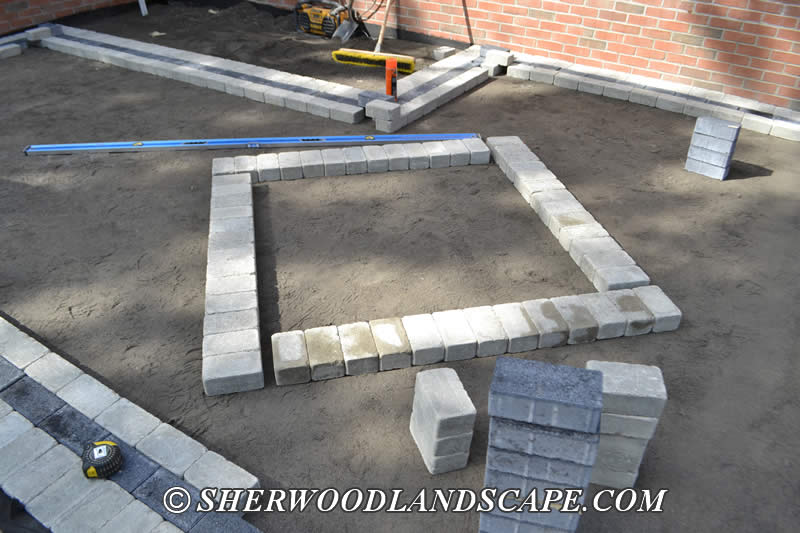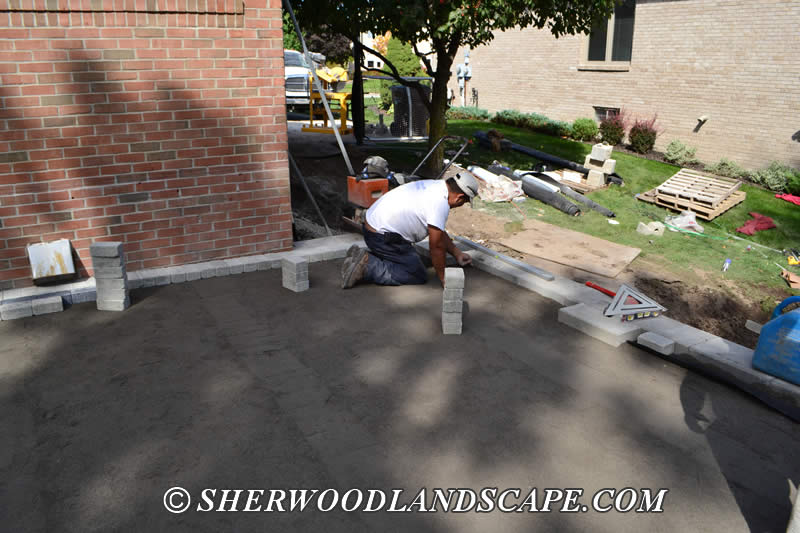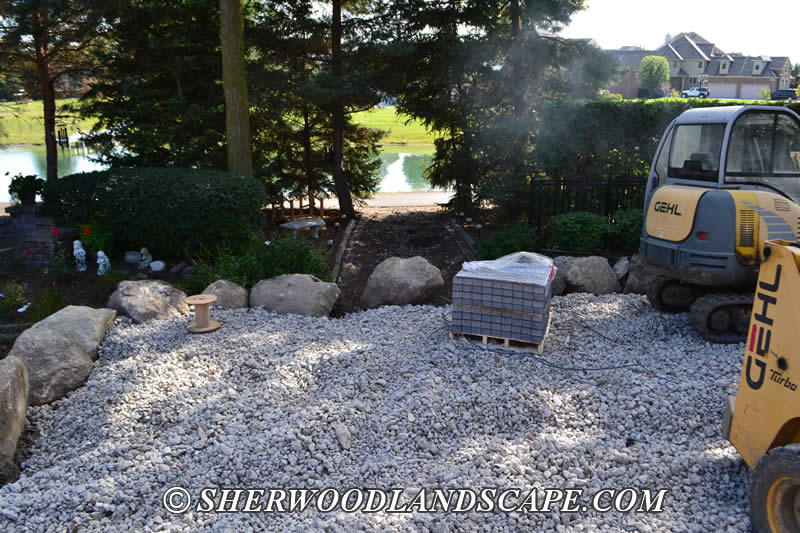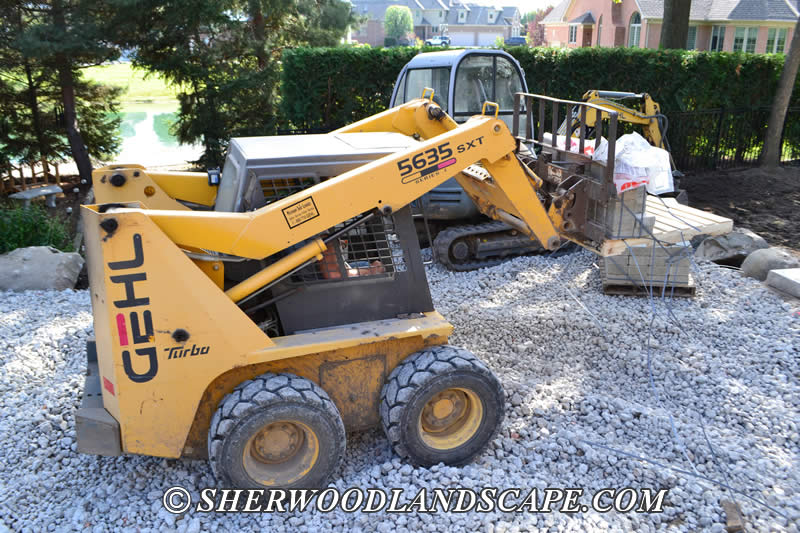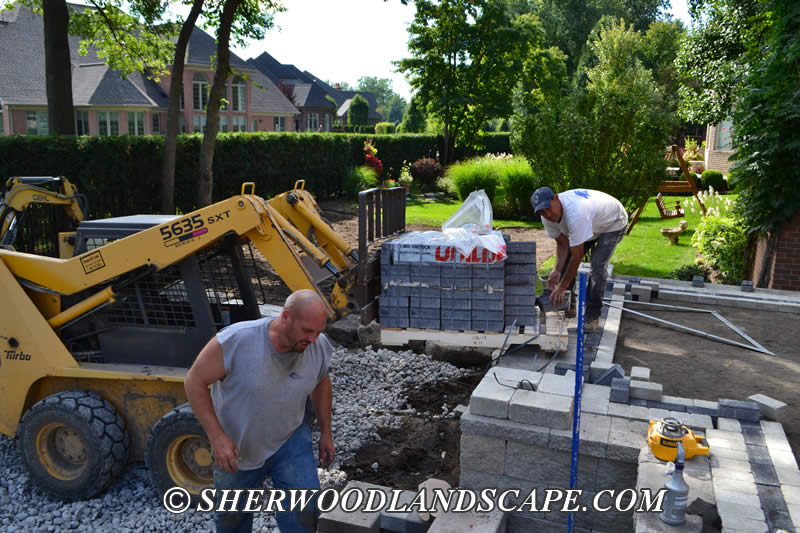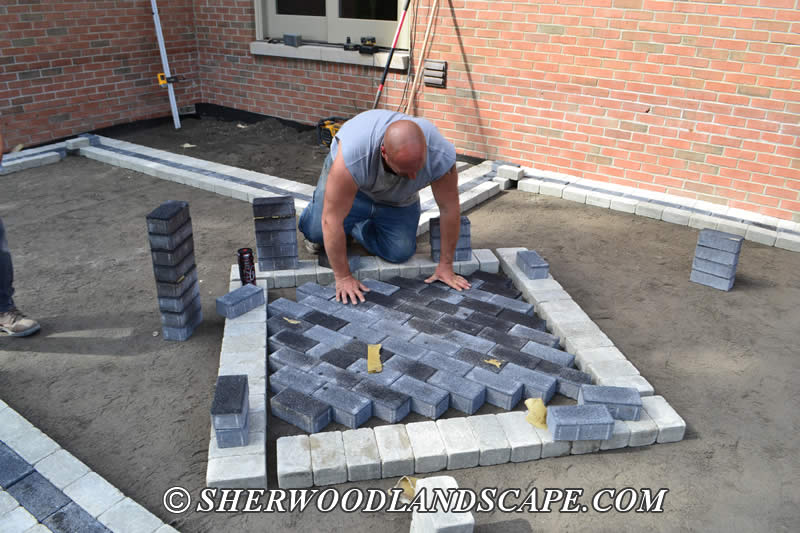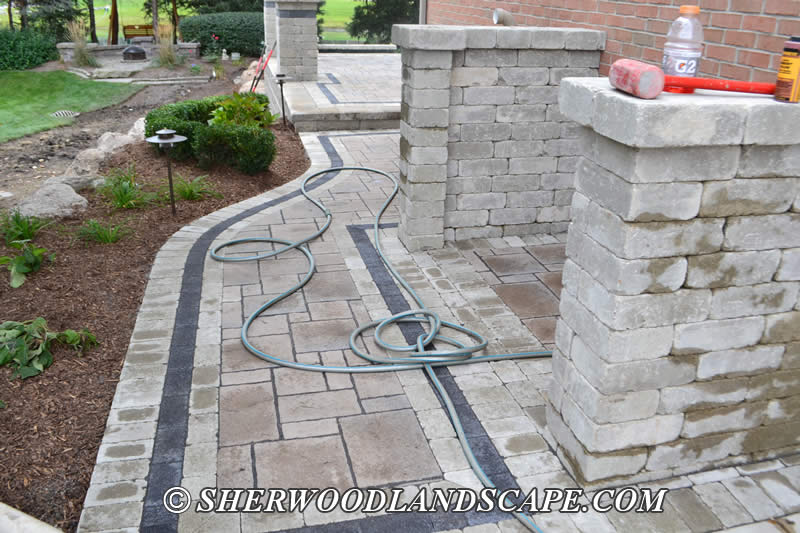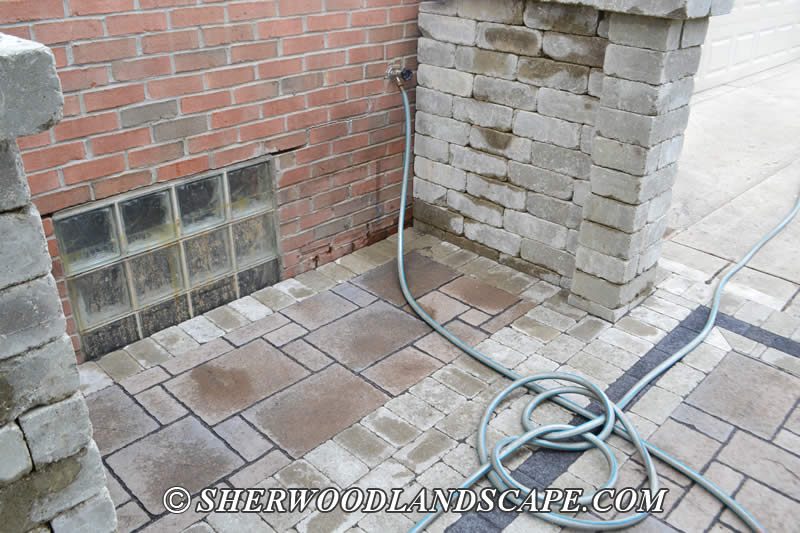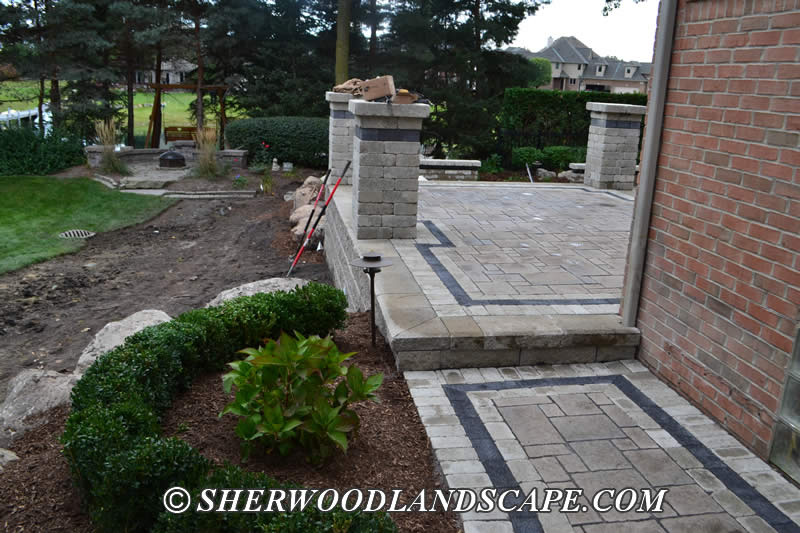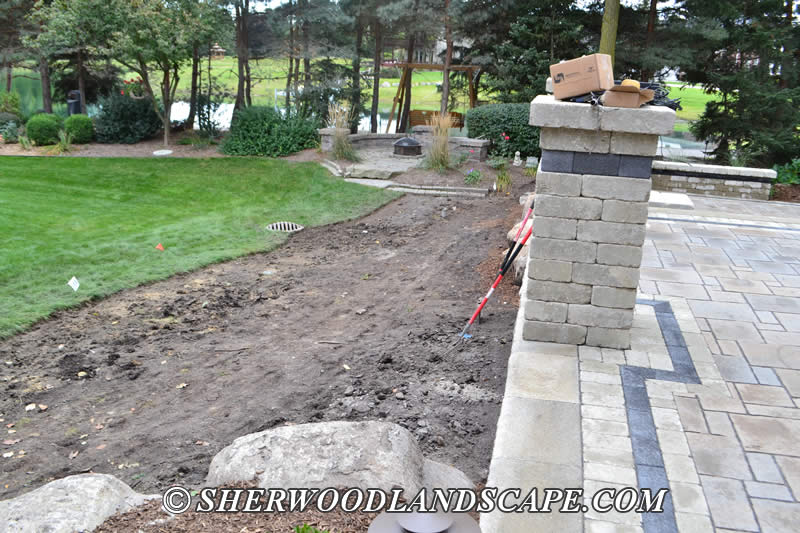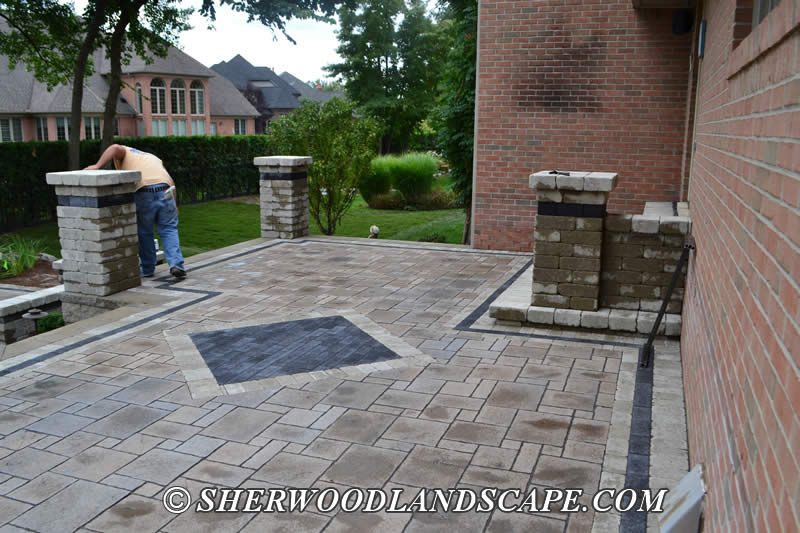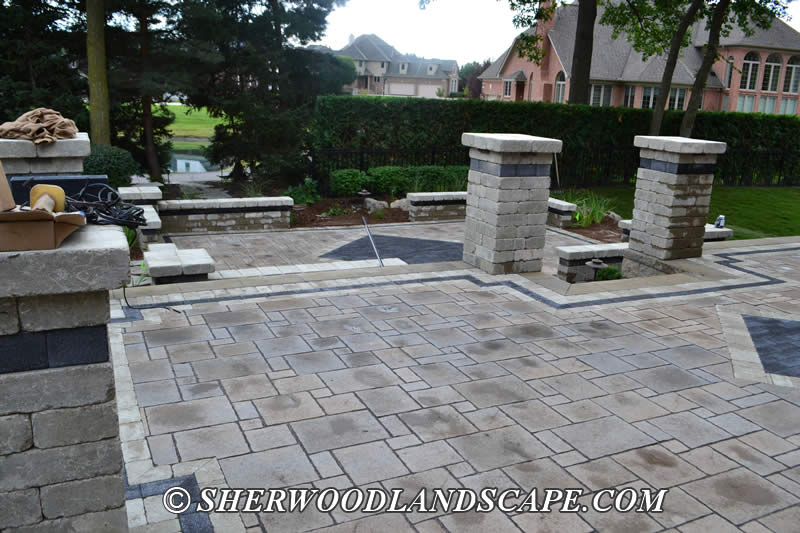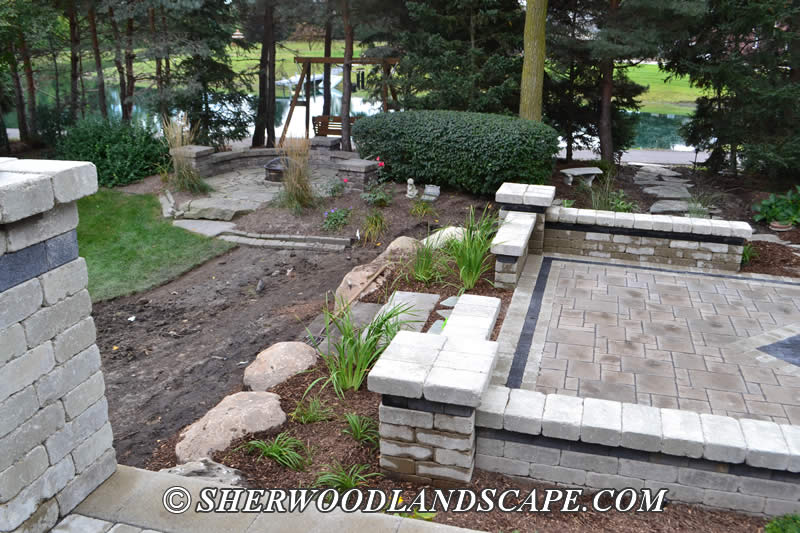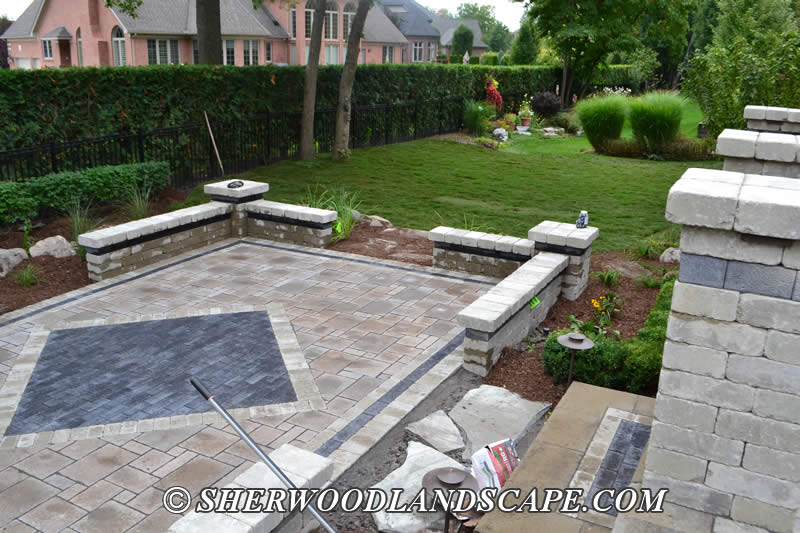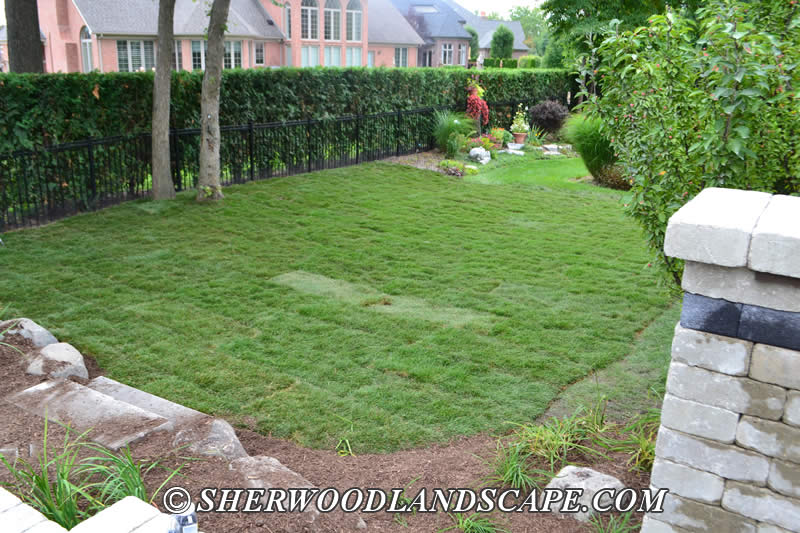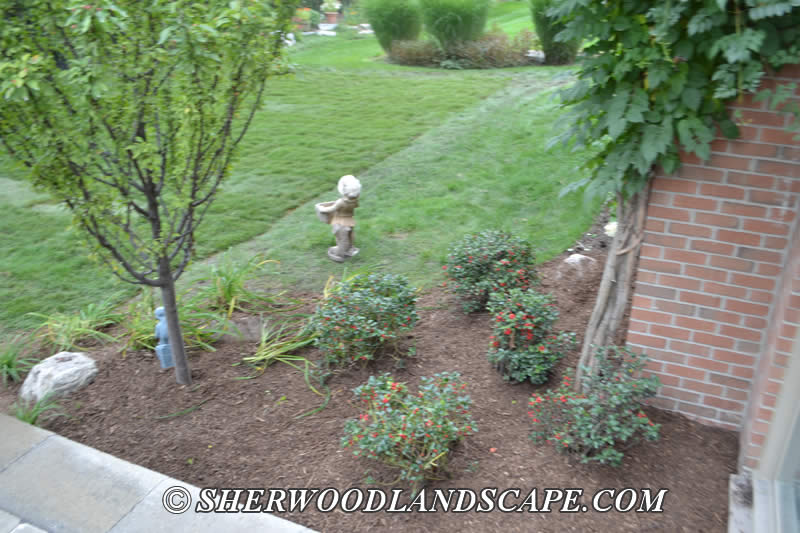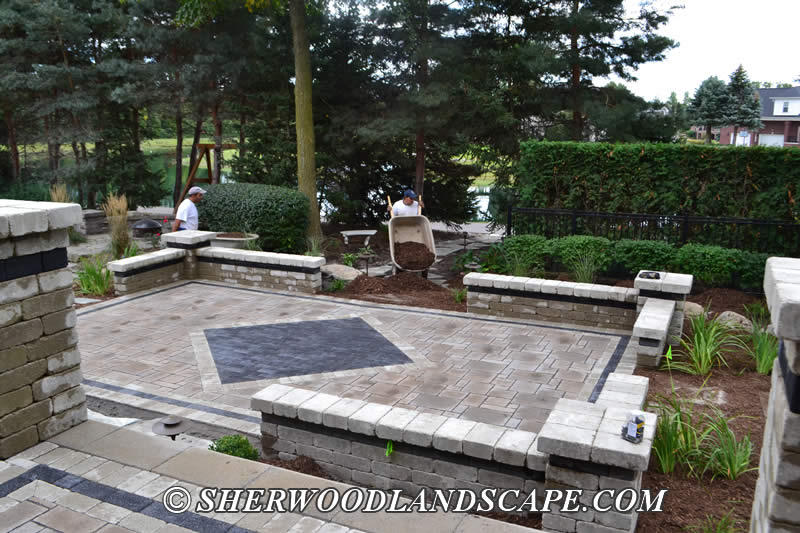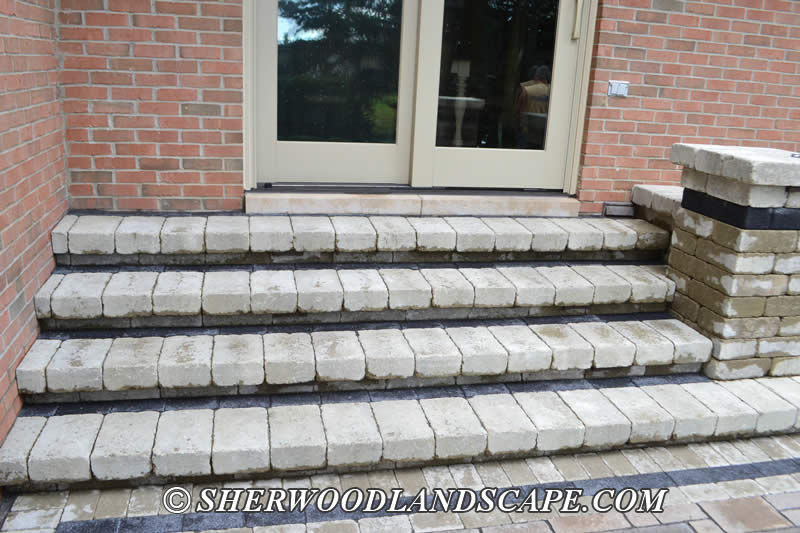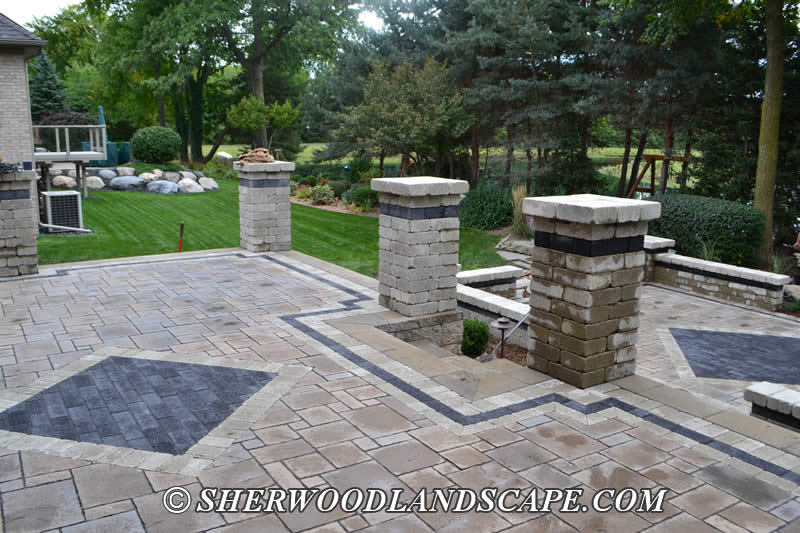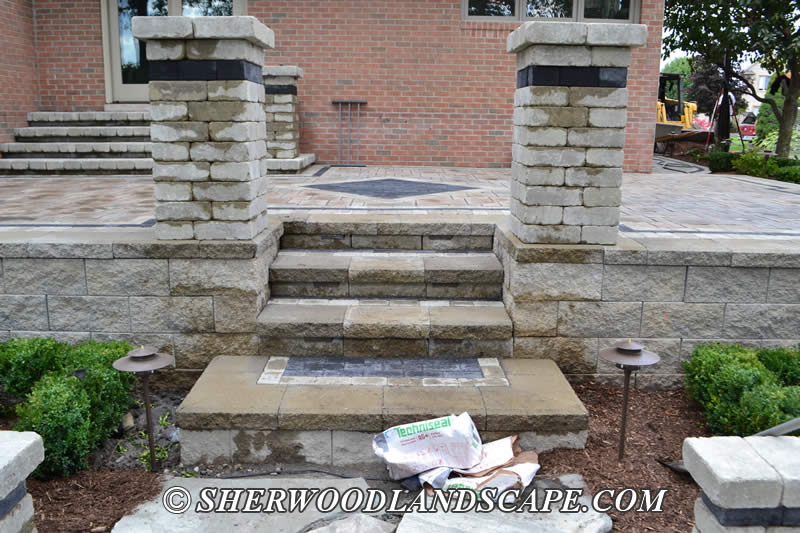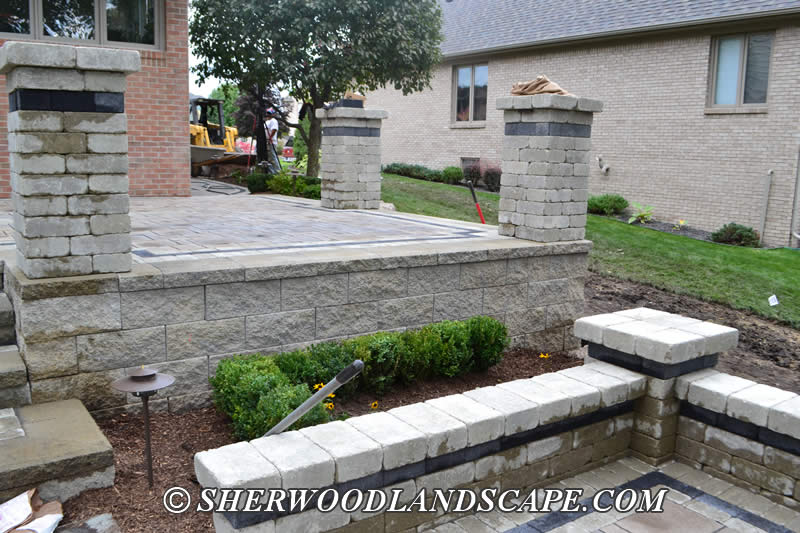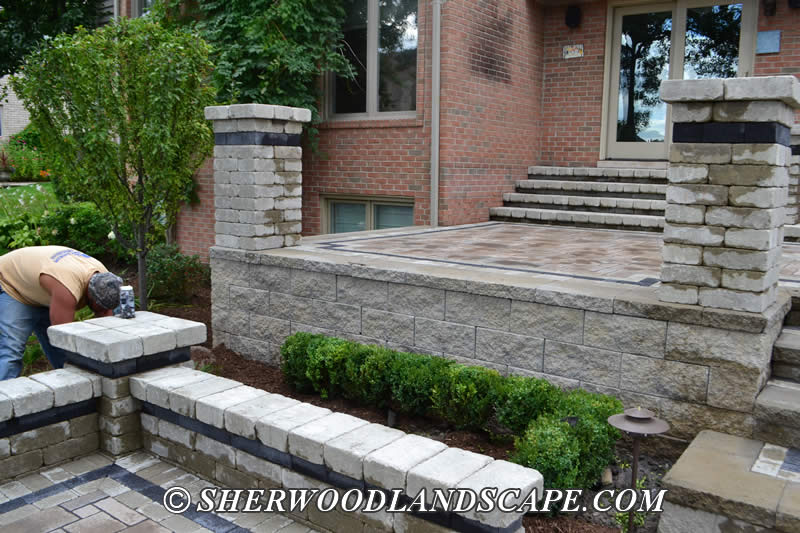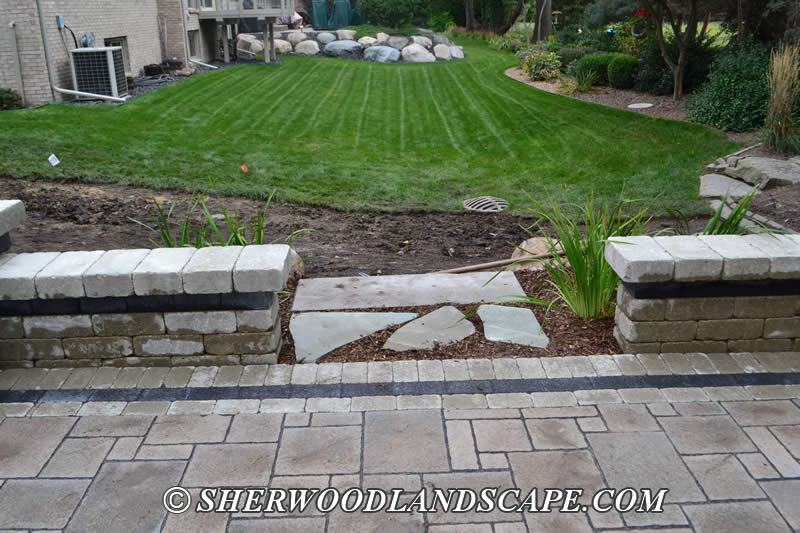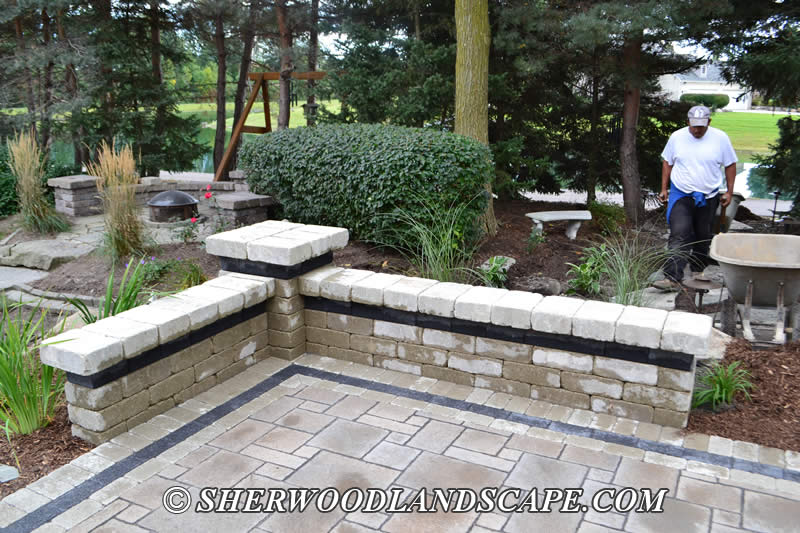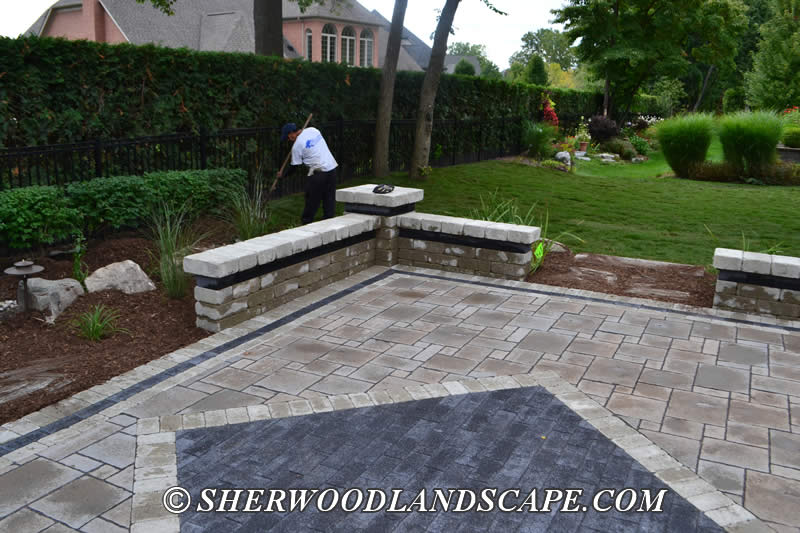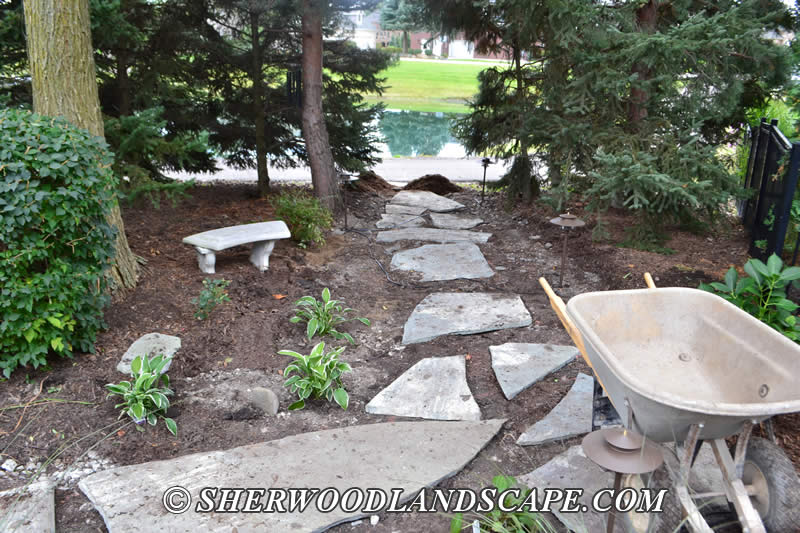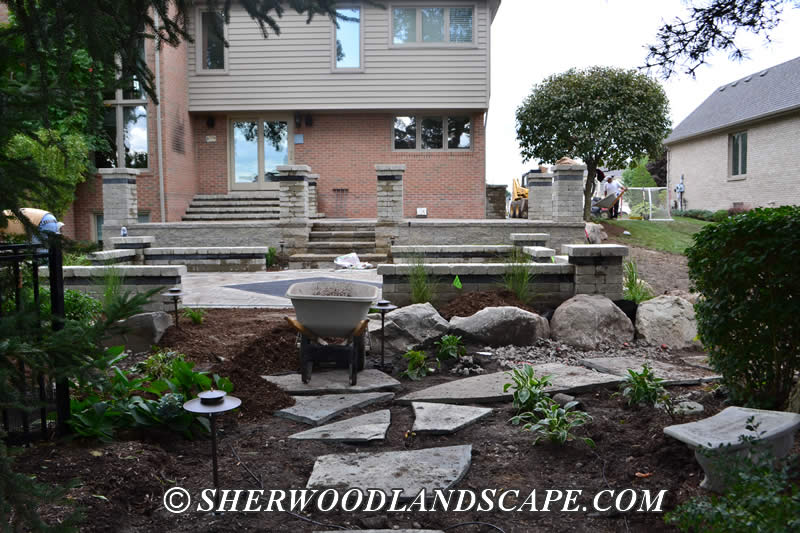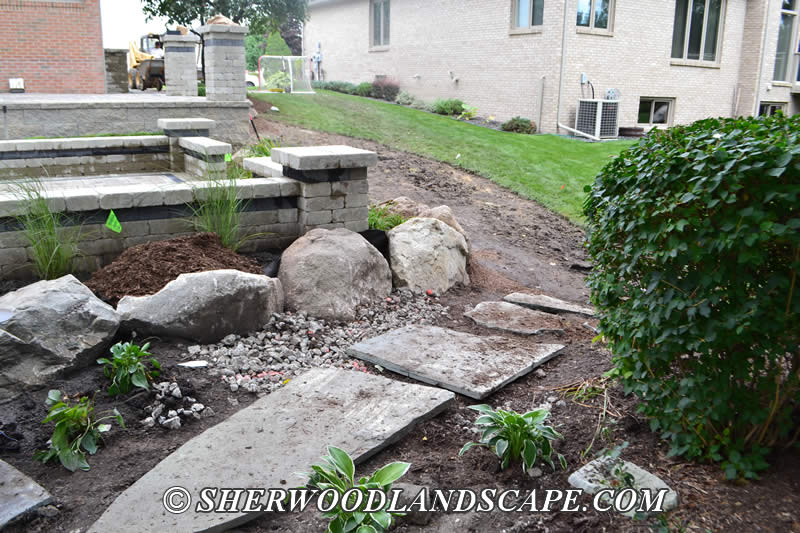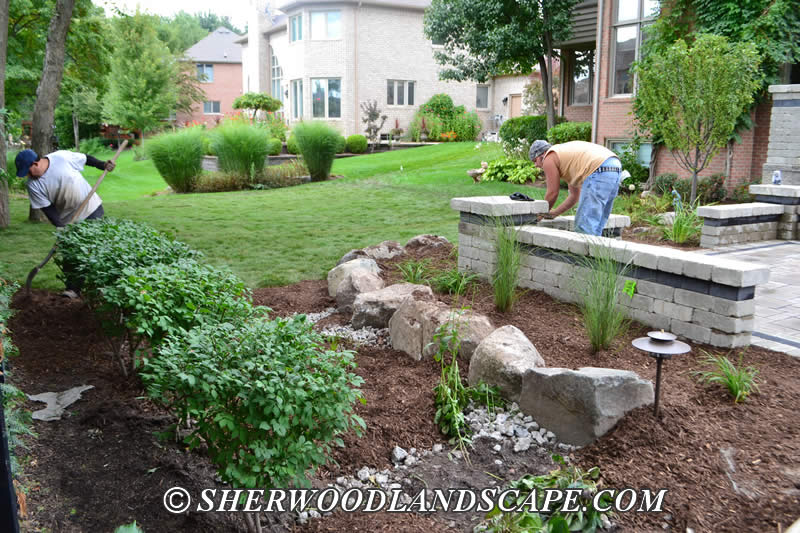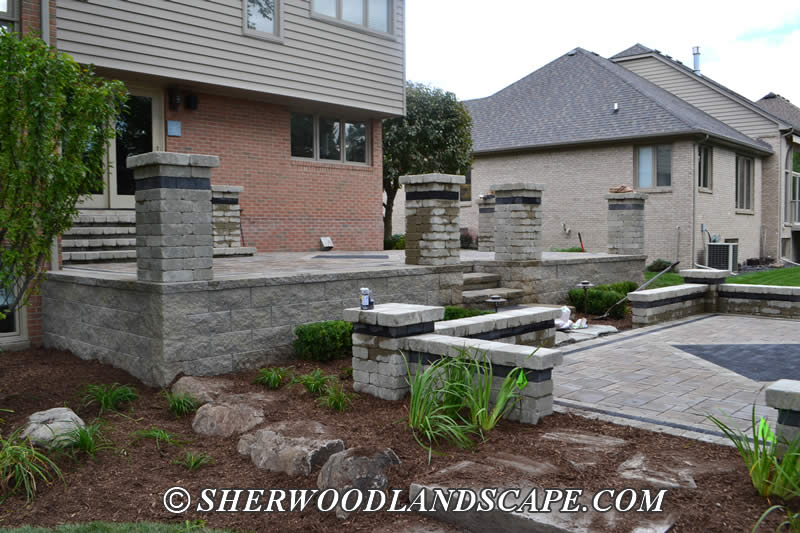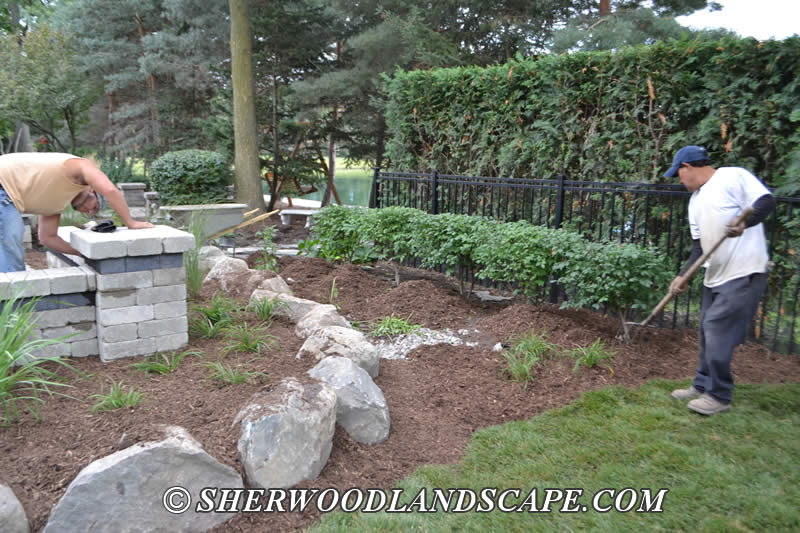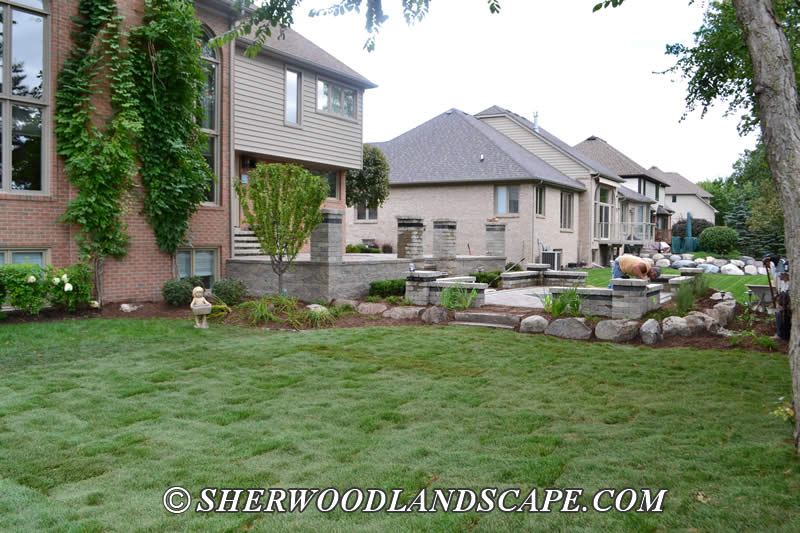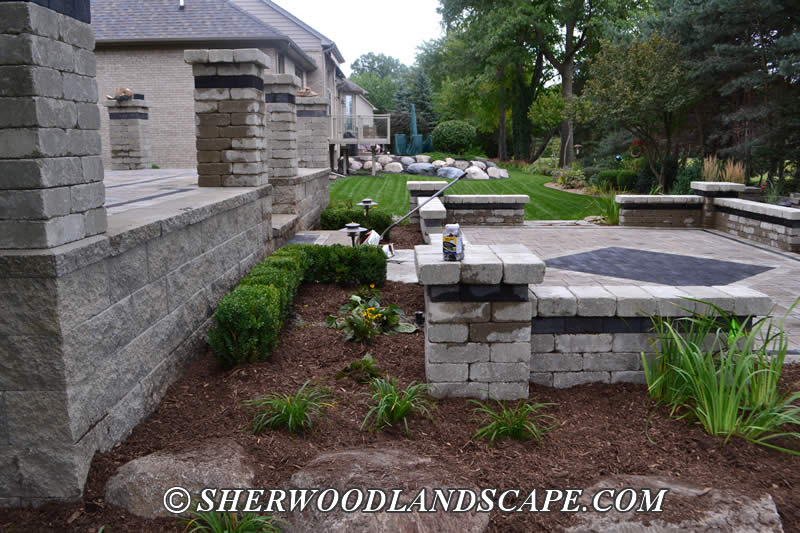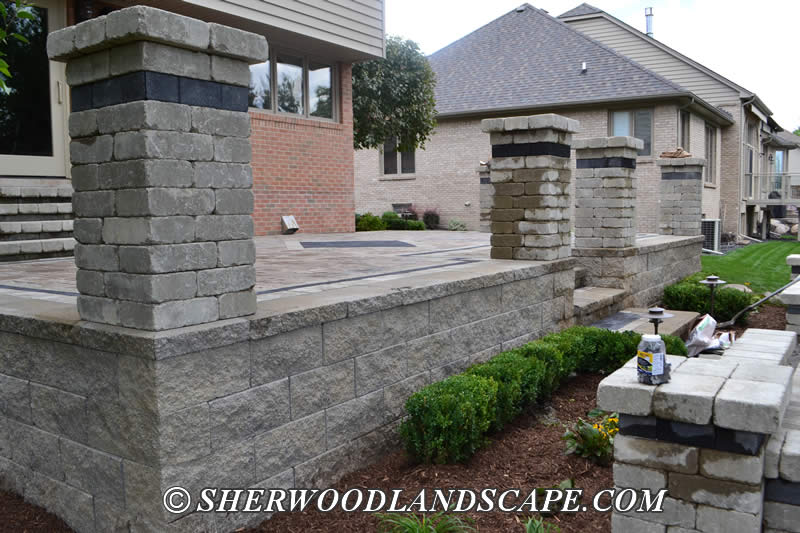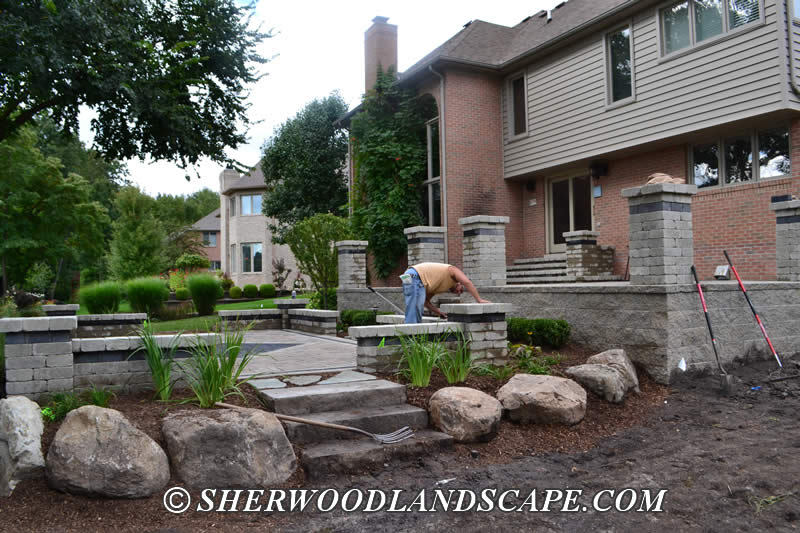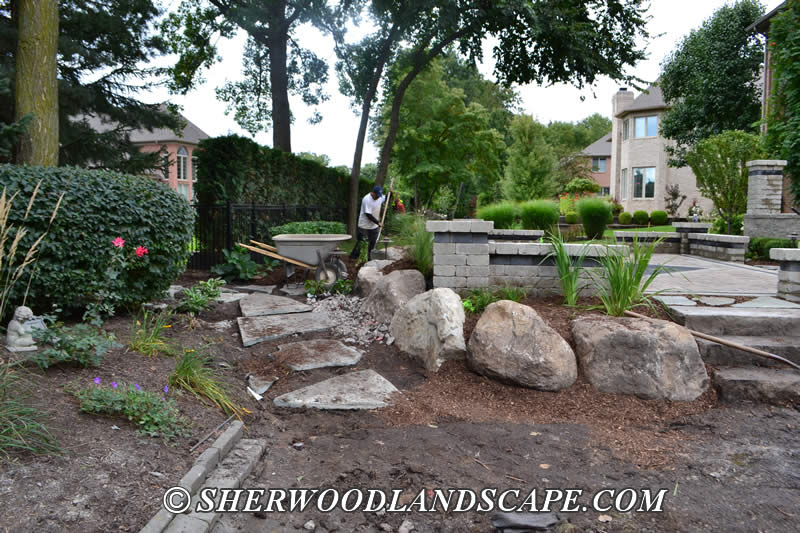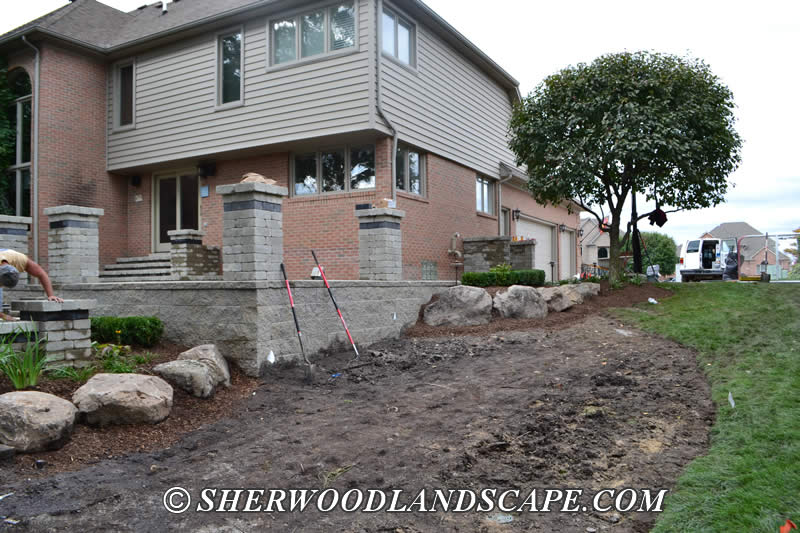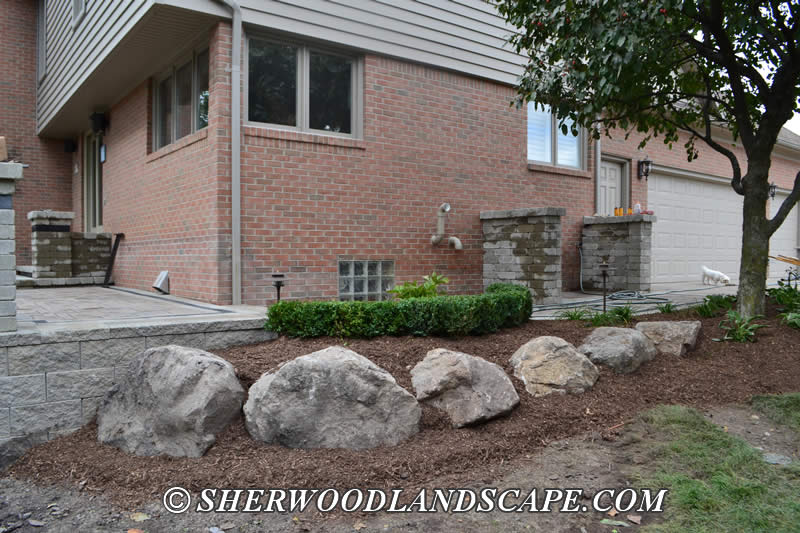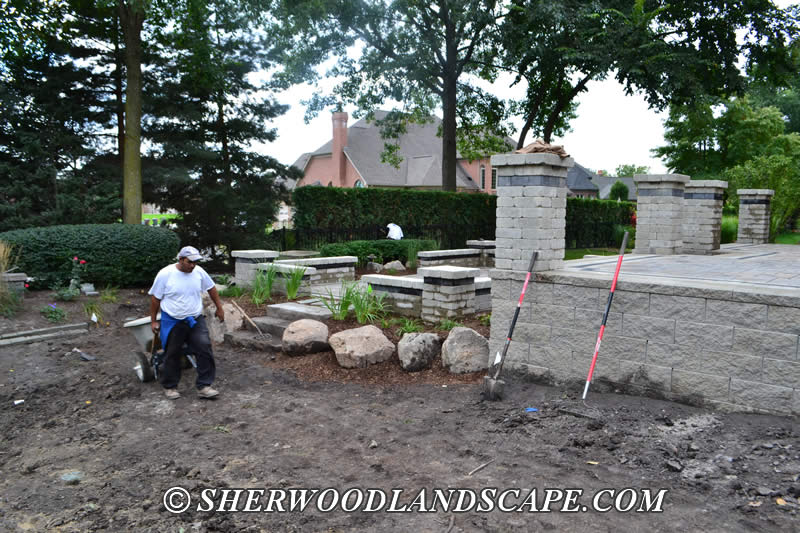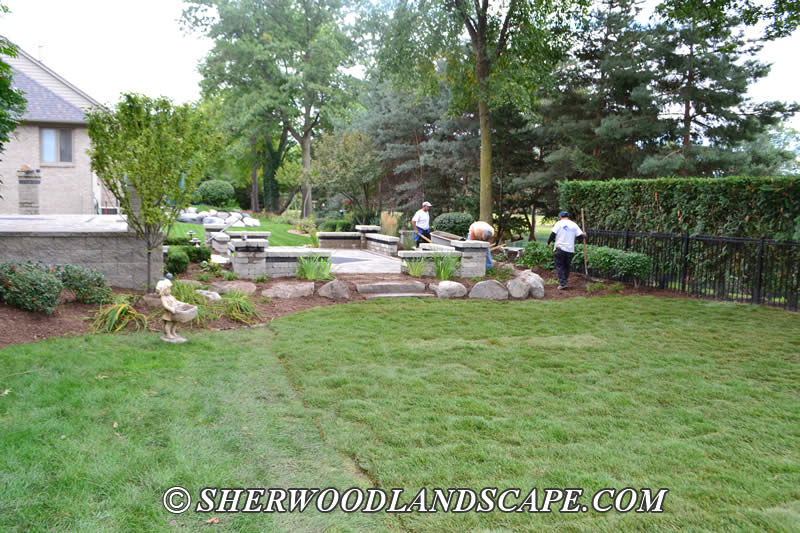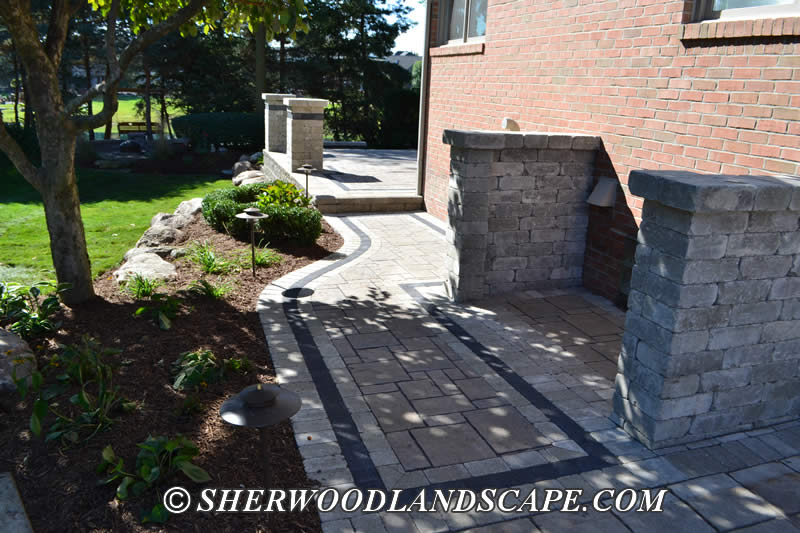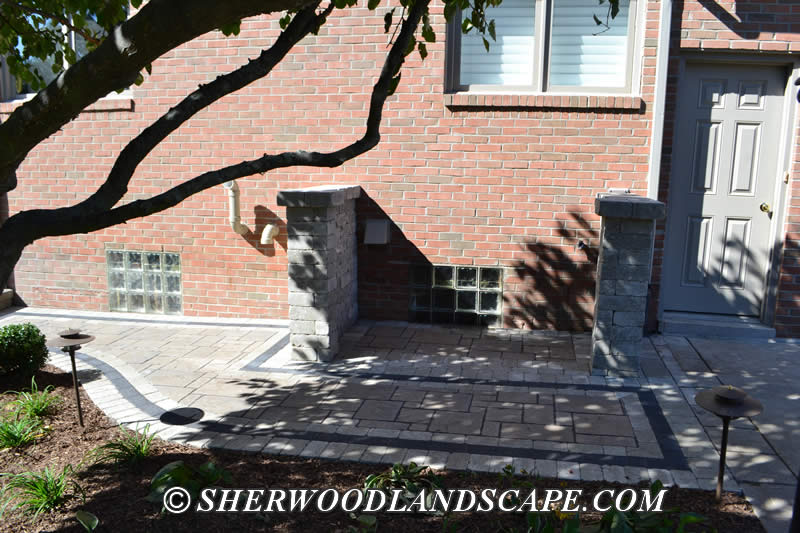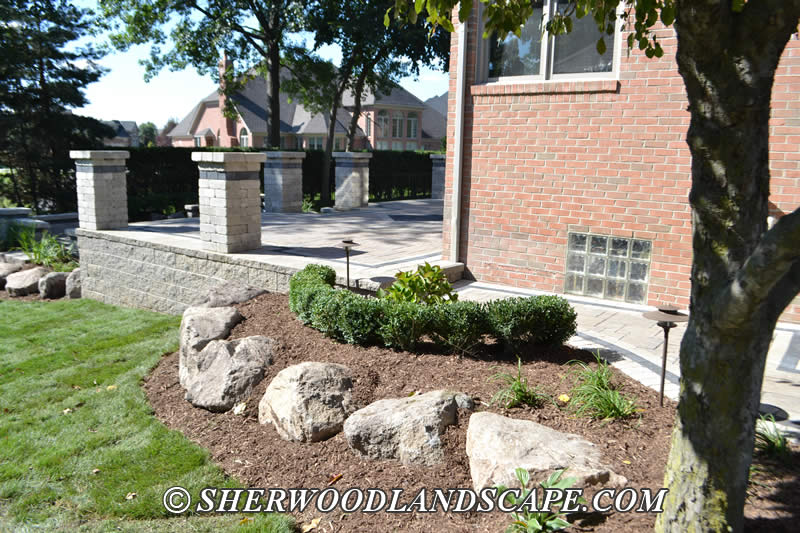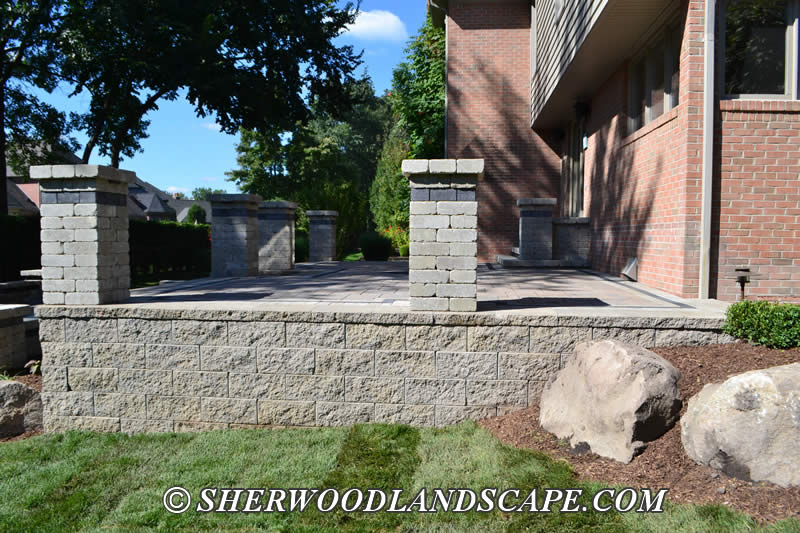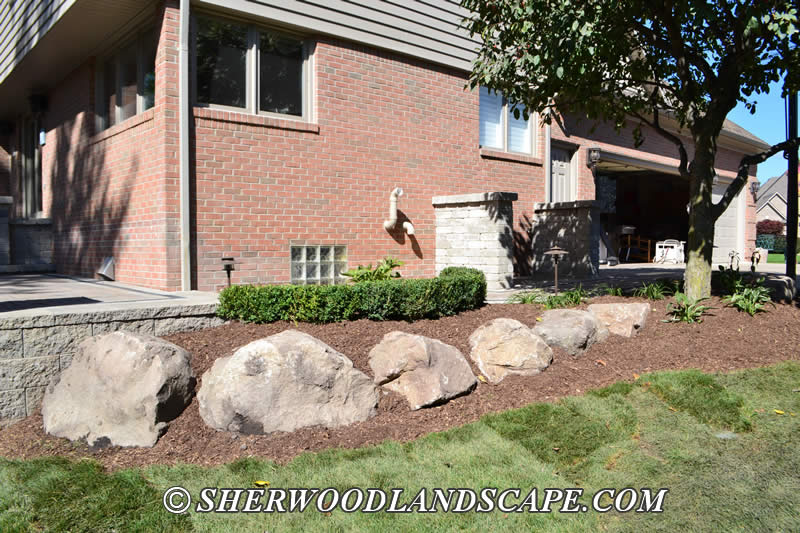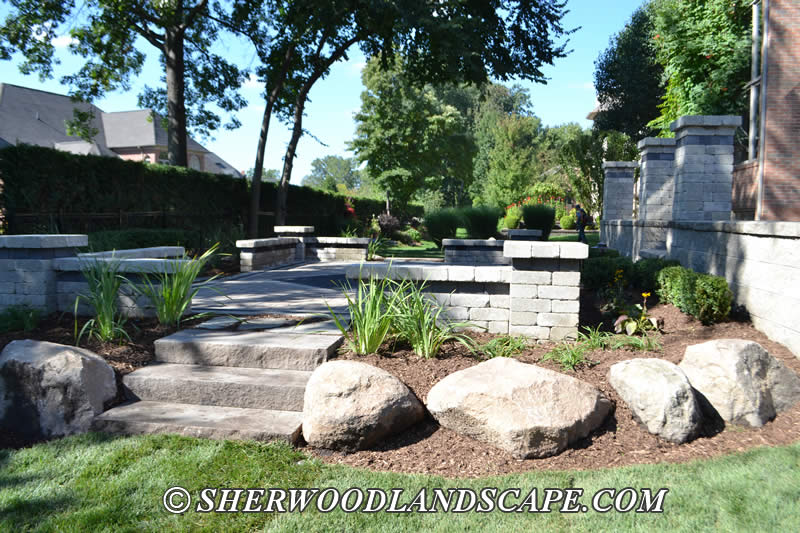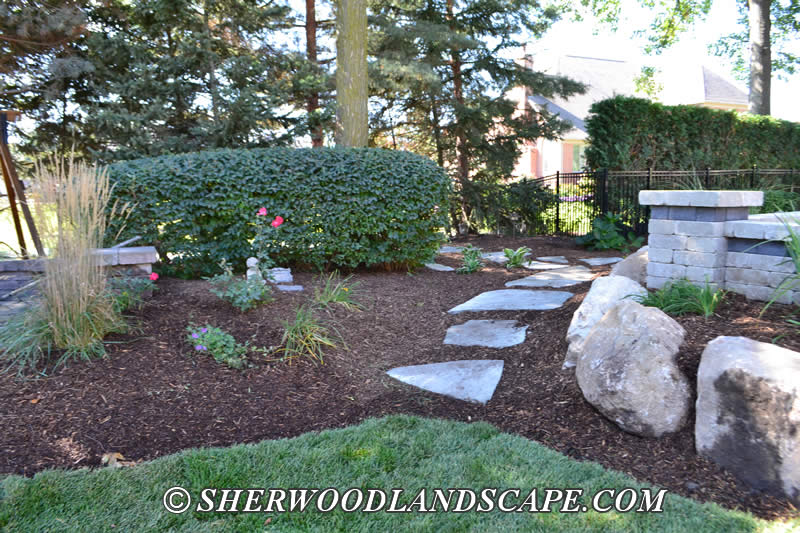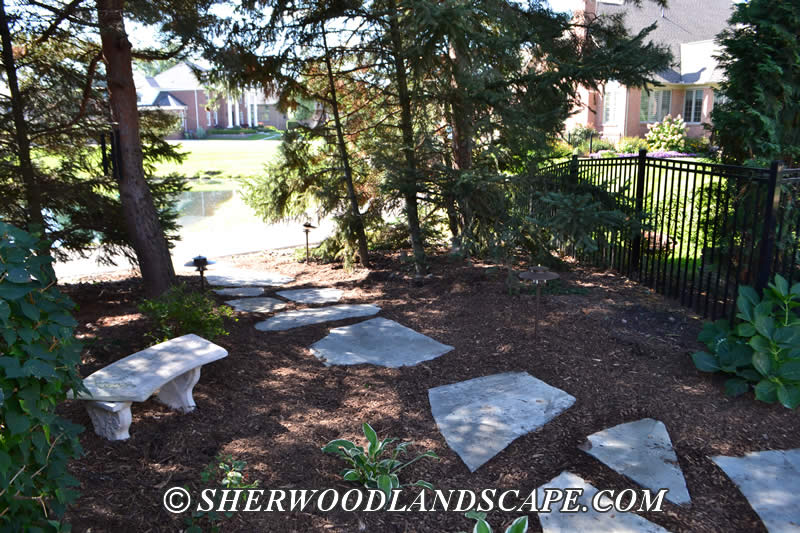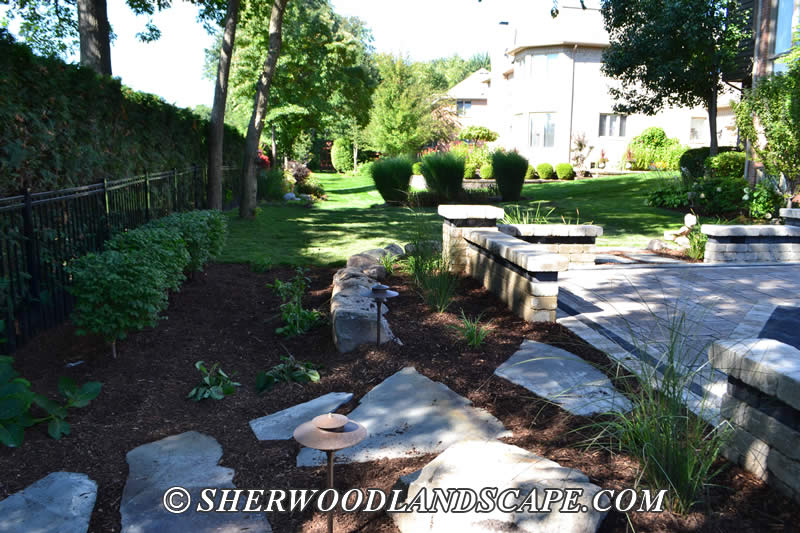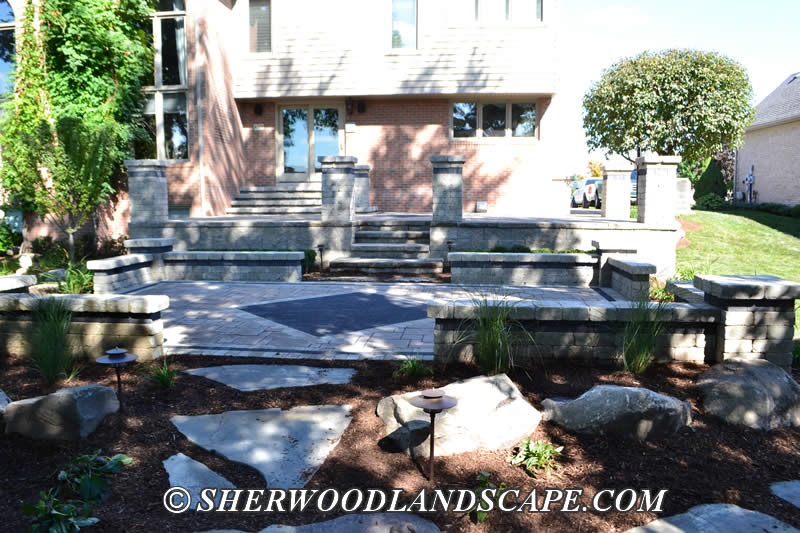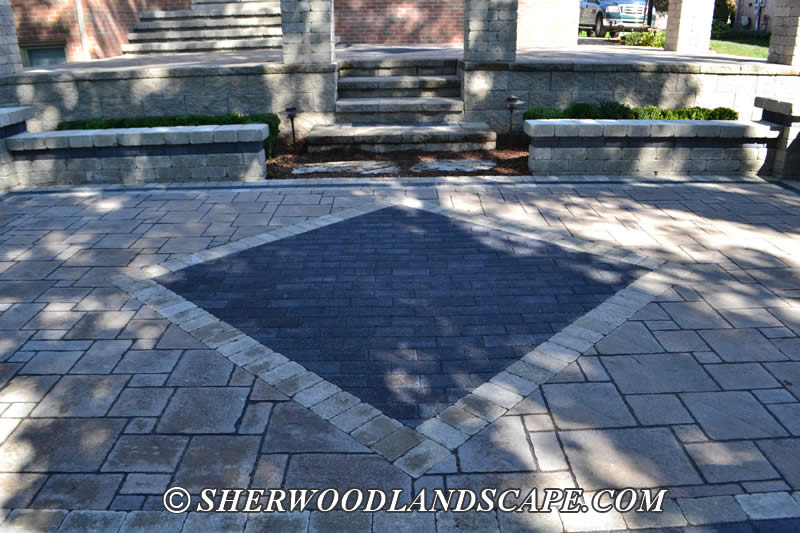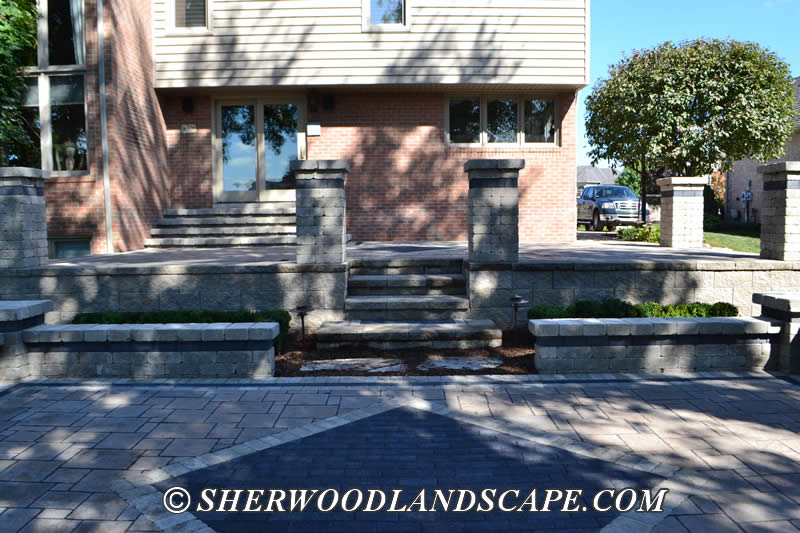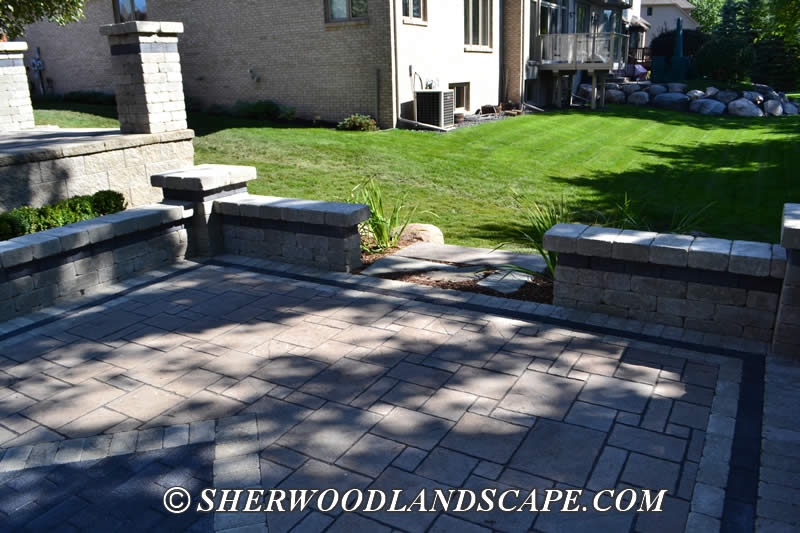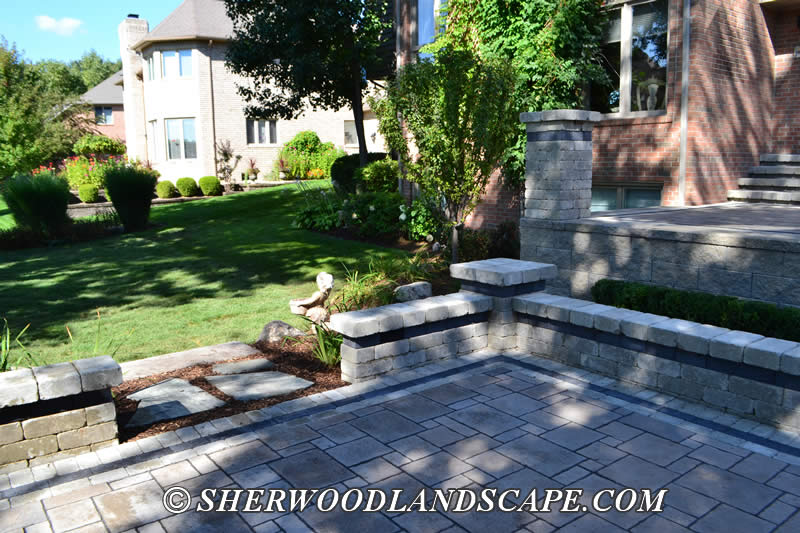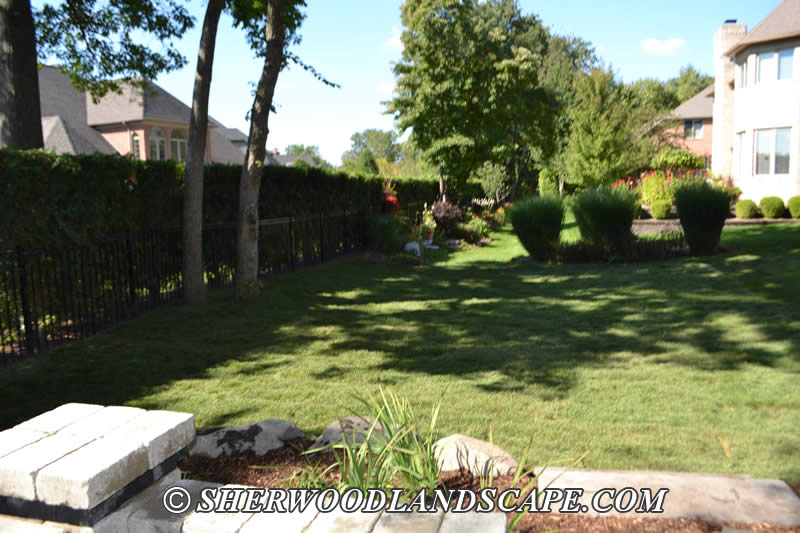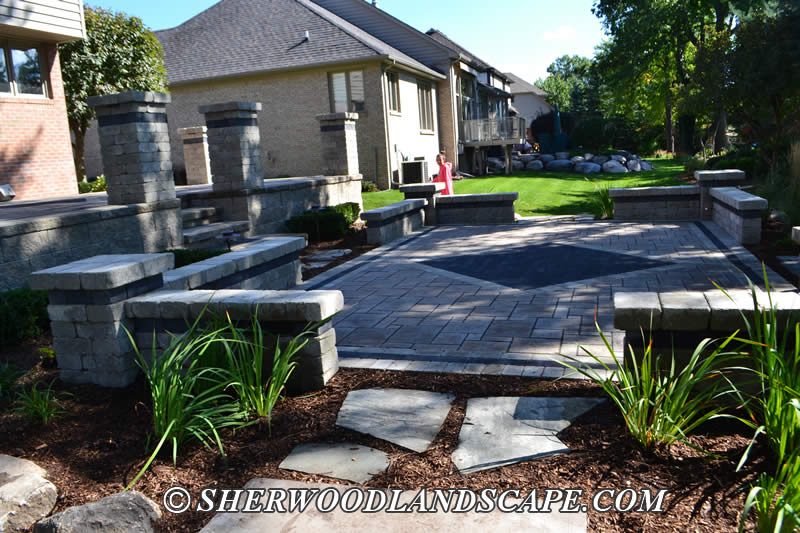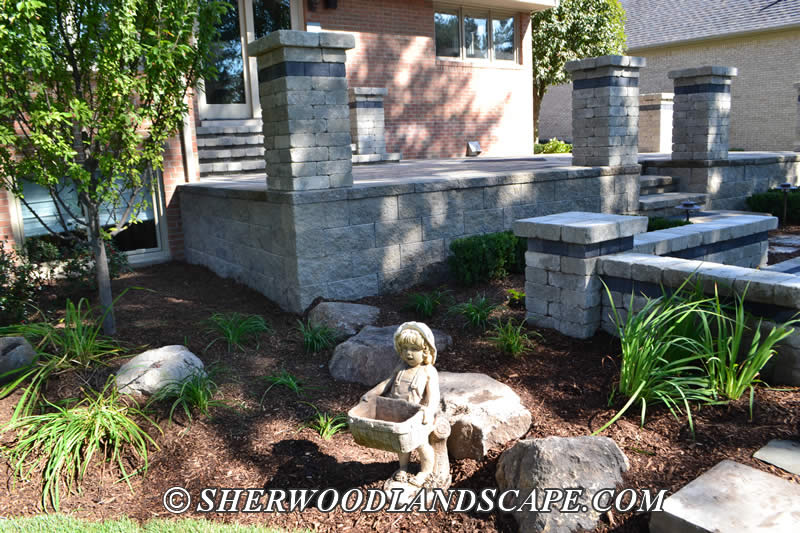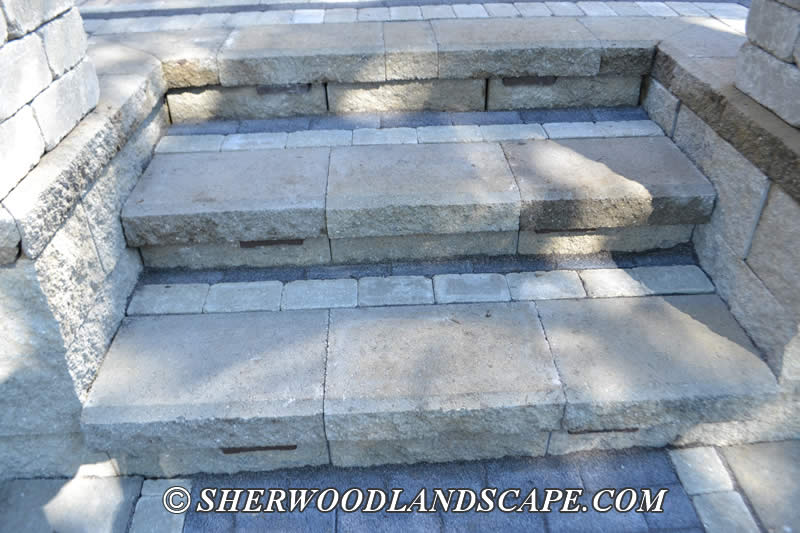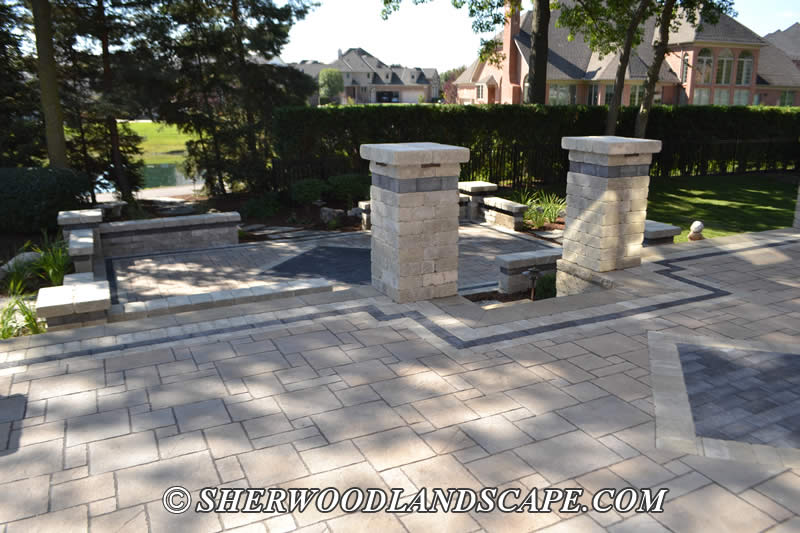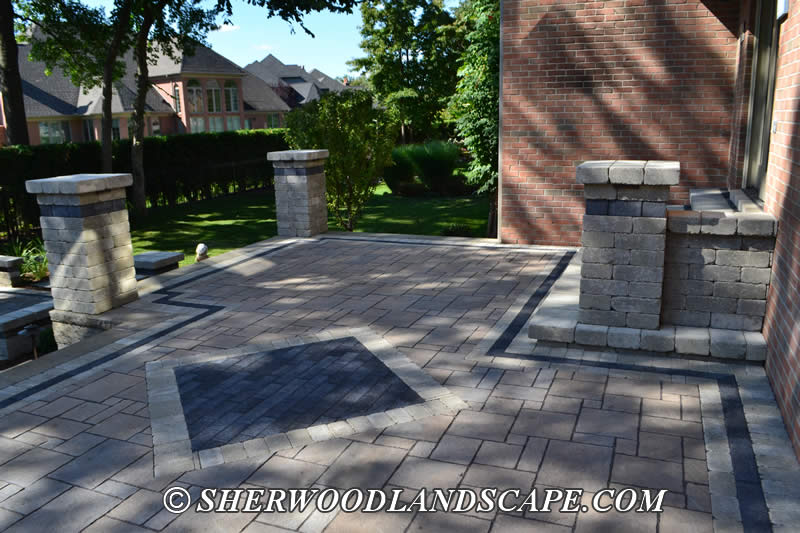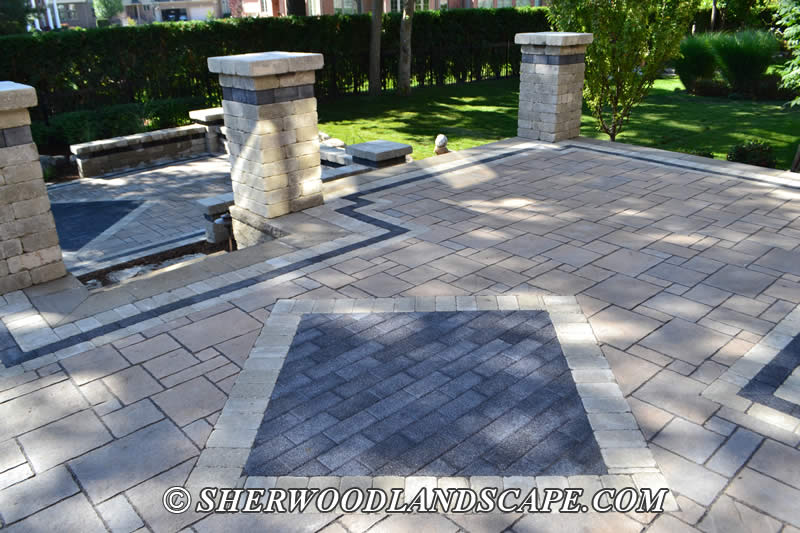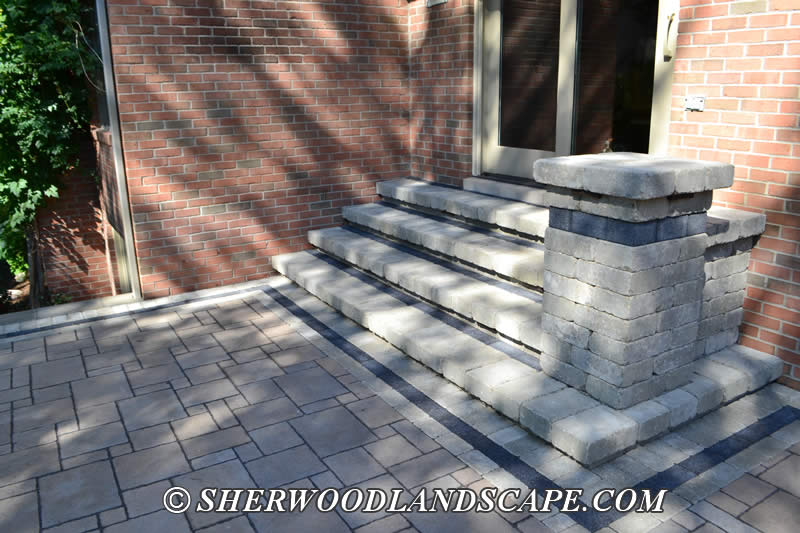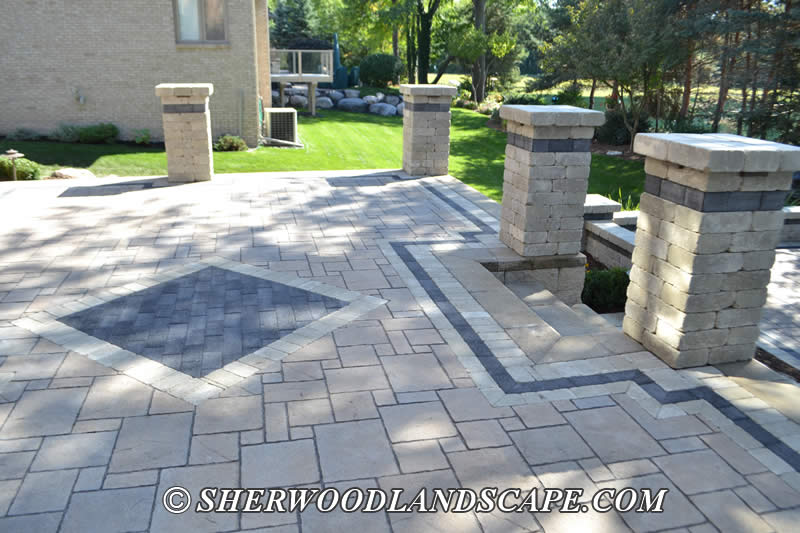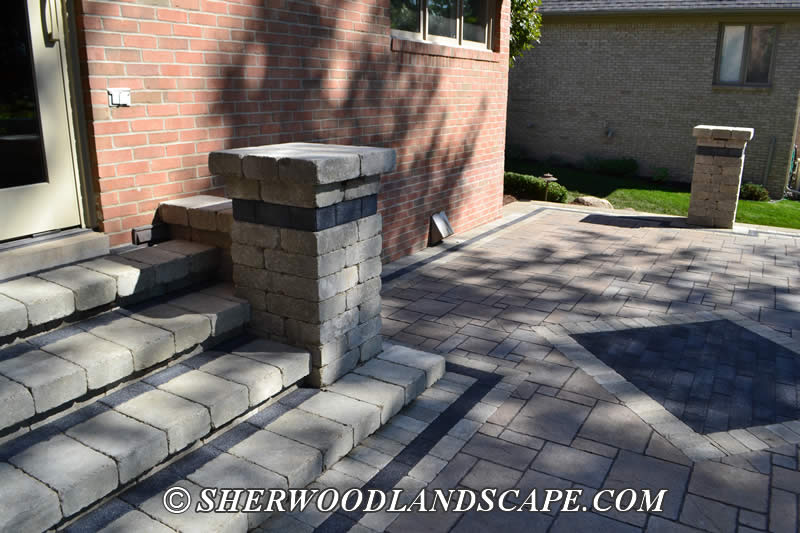 Shelby Township Backyard Restoration Landscape Design / Brick Paver Project